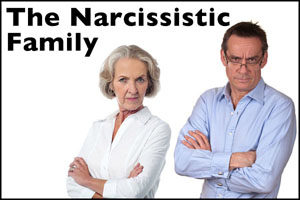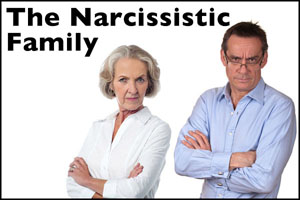 by Joanie Bentz, B.S., M.Ed., BSC/MT
"These pains you feel are messengers. Listen to them."
—Rumi
Let us say in the present moment you are a 45-year-old man or woman who experienced childhood trauma. You may have children you are raising and an array of responsibilities. Perhaps you have a university education or have been on a quest for self-improvement.
On a less positive note, let us say that you are struggling emotionally. You know that there is something wrong with your spouse, but you doubt your gut instincts. You believe you are too hard on your spouse and are being overly judgmental.
However, you understand that the spouse mistreats you often, but you never connected the word abusive with someone you love, let alone someone you married. Love means embracing all, even the silent treatments and threats to your well-being, right? Your spouse works hard to meet financial obligations.
I mean, this is how it was when you were growing up. Why would your married adult life be any different? There could not possibly be anything out of order about this marriage. You know what love is, because growing up, your family taught you what it was.
How a child's environment determines life choices
When I treat young clients as a behavioral therapist consultant, I must view the child holistically. Frequently, for children with behavioral disorders, I counsel parents on using positive modeling. Children will mimic what they see and hear. It is important for parents to teach their children about healthy relationships and choices, especially through action. Truthfully, the best way to do that is by being good parents and spouses!
However, some parents will not do this, and many times, we find that one or both parents are narcissistic. We all have unique personalities and character traits that make us who we are, but we are also molded by environmental factors. Life in our formative years is crucial in how we respond to stressors and handle conflict and obstacles as we mature into adults. If we are robbed from individuating and evolving into the person we were created to be, detrimental lifelong impact can result. We may be more inclined to making choices that reflect our negative upbringing, most especially in intimate relationships.
Childhood trauma continues
The trauma a child experiences from narcissistic abuse does not suddenly cease to take its toll in adulthood.
On the contrary, trauma continues. The reason is that frequently, the family that traumatized the child actively remains in that adult child's life, micromanaging, intruding, and making demands. The adult child continues to allow the mistreatment — not realizing that it is mistreatment.
How psychopathic parents can affect children
This behavior is often seen, for example, with an 80-year-old mother still harassing the 50-year-old son with guilt trips and passive aggressive behavior.
Why would the adult child allow this mistreatment to continue?
Abusive families inflict trauma by never changing their disordered behaviors. They are morally bankrupt and find ways to escape accountability. The adult child justifies their behavior because he or she does not know any different. The adult child will play a false role to win the family's approval.
Narcissistic families believe that the adult child has no right to refuse mistreatment or create a boundary "because we are family," or "I am the parent, to be respected." If the adult child objects, there may be ultimatums and threats.
Sometimes the adult child is convinced that the family's dysfunctional and unsolicited advice should be heeded. Narcissistic families use bullying tactics, and if the adult child speaks up with different ideas, he or she is immediately shut down or criticized.
If the adult child speaks up about an injustice in the family or possible unfair treatment, he or she will be accused of being an instigator or troublemaker. With narcissistic families, there is no honest discussion or exchanges. There is only invalidation of thoughts, feelings and hopes.
Narcissistic families will always throw a bone to the adult child to reestablish or fortify the traumatic bond they have formed. You need money? They have it and will help. But the adult child will be disrespected or ignored for weeks afterward, or worse.
Trauma catches up eventually
Sadly, out of the need for love and emotional support, the adult child will continue to attempt genuine communication time and time again, and will never receive it. The trauma eventually catches up to the child, most times in adulthood, but sometimes the effects of trauma begin at a younger age through substance abuse, poor interpersonal relationships choices, post-traumatic stress disorder symptoms, and self-defeating behaviors. Frequently, when the adult child meets a potential spouse, a marriage will take place that is disordered, and the adult child may not ever be able to break free from the pattern of bondage established in younger years.
Continuing attempts at reasoning with unreasonable individuals is draining of life energy and can potentially be life-threatening through compromised physical and mental health, as well as through potentially inflicted physical abuse. The only way to resolve pain for a traumatized adult child of a narcissistic family is for that person to limit or remove oneself from the source, and all of those connected to the source.
Painful emotions from trauma, if suppressed or minimized, will not allow healing to take place. A fundamental truth that should be imparted to all children is that love cannot coexist with abuse. Remember, the family narcissists are already destroyed and have condemned themselves in their own mind. The survivor, on the other hand, has the ability to break the chains and heal through education, prayer and other avenues of self-care.