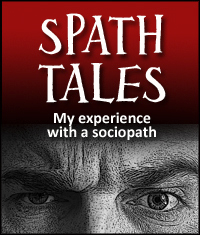 Editor's note: Lovefraud received this story from a European woman whom we'll call, "Johanna."
I met a man in Facebook. He wasn't my friend but started to write his thoughts, which were so ideal, beautiful and intriguing. He idealized woman and described how he would spend time with woman by loving her so deeply.
I analyzed his writings because I was recognizing some depression or bitterness in his writings. It was unusual writings from man. I was a specialized nurse and also specialized in depression. Man was a bit irritated when I did that and I promised not to analyze his writings any longer.
He told he was working in high rank in the army. (He did.) But as the writings continued, every one-three times in a month at first, and then started to be daily writings, writings turned more intimate. He described very closely how he see me and how he "knows" me, maybe more closely than myself.
I didn't know at this time that he had been following me eight or nine years! Afterwards my friend, who is a lawyer, told that that was a man who followed us while we were at the dinner, and kept following us to another place, also I wrote my ex's emails from first his writings later on where he told that he knows me…or at least senses my things.
We met on the street a few times before our first date. In every meeting, which lasted only one minute, he was quite odd. His voice was different in every time (feminine, masculine, low and soft, intense voice). Then he asked me to dinner after few intensive messaging, which were very sexual, intensive and I really felt like I am deeply interested of this man because he seems to think same way as me. Same values, same interests, same need to value relationship and act nicely, romantically with respect.
Our first date was so romantic. He had 10 biggest roses, white ones for me. We ate 4.5 hours by talking and talking. I did notice his intensive eye contact and he was a real gentleman. I was so surprised that I felt comfortable with him. I felt like I belong to this man. He was probably my soul mate because I hadn't felt anything like that in seven years. At that time I was 49 years old.
Well, this dinner led to spending night together. Sex was amazing with this man. He seemed to be a little shy and I was surprised that he told me that he actually is shy. (Lie. This all was pretending and acting. He had hundreds of women, marriage and lived with other woman.)

My ex told me lies at our first date … that how he spent previous night by flying with helicopter with his friends because he had a birthday party and how he did not sleep at all. That he still wanted to come to this date of ours … find later that he had been texting to his ex girlfriend to beg sex.
Well… we started to see more often. First month we had weekends that he wasn't able to see me. He was in flu or had something important in job going on. After a month, we started to date steady.
First warning sign was that he told me suddenly that he is seeing other women in different cities and those women are aware of all others. I told that I won't be there as a fourth woman. Either one and only or not at all. He agreed and promised to end other relationships. So our "love story" continued.
After several weeks he told that he love me. He showed his love so intensive, deeply and said I love you many times a day. He wrote me 10-30 times a day for months, every time we weren't together. He worked 300 km from me and we were able to see each other mostly at weekends.
I was establishing a company. My ex was a big help in that. He brought me all kinds of stuff and advised me how to start business. (Afterwards I realized that he was stealing those stuff from army: computers, screens, papers, pens, some furniture.)
I was living my ideal, fantasy. He seemed to be my whole world. I trusted him, we had great sex … which changed. He was a bit too intensive, sometime aggressive and did not care about my limits. But I loved him and most of the time enjoyed as much as he.
He wrote me every single day how he admires me as a woman, how he needs my sexuality, and he wrote poems about how he feels me, senses me, and how he is attracted to my smell … he described our love as a clue between a woman and man. He couldn't live without my genuine, happy personality, feminine look or how I was so tender to him.
But after 3 months I started to see red flags. I didn't know that there was anything wrong with his personality then. I just thought his reactions were because he was unsure of himself (so he pretended to me: acted like he was unsure, and claimed that he was sure that I get bored to him, I was too good for him, that he was not enough for me and some odd claim that I am the one who needs drama, passionate sex, I need many men).
After 3 months he also started to accuse me flirting with other men. Accusing started to be frequent. Every time he was telling how sneaky I am and flirting with my exes and with strangers. I was in shock. How could my lover accuse me of being that person? How he didn't notice that I was so deeply in love with him? Why he did that?
Sometimes it seemed that he was doing it in purpose to leave. Yes, he left me every now and then. So suddenly he vanished me and also my children, my family members and friend out from facebook. Silent treatment had started. First 8 months he was doing that.
After 3-4 days he apologized and told he will give me a new chance. I was guilty and he was forgiving one. He did not accept any explanation from me.
Once he accused that I had sex with his brother in 1988 in summer festival. When I told that now his brother is lying, he got angry. I told that my friend was with me in that night and she can prove that is a lie.
One time my friend and his husband came to visit and my friend started to explain how it went in year 1988, my ex suddenly disappeared while we all were in restaurant having late dinner. My ex did not come back that night. Instead he wrote that he had gone home and travelled 300 km that night. He just wanted to be alone. I begged him to come back. Weekend was just started. I needed explanations. Then he answered that he will show how much he loves me and will come right in the morning just to take me to lunch.
Well, he arrived late in that day. I noticed right away that he had spent a night in hotel. He came dressed the same as last night, and he was drunk, carrying his travel luggage, and he came from wrong direction. Railway station was at opposite direction.
He looked strange. He was shivering, tired looking but did not apologize for his behaviour- instead he got mad and accused me from revealing dirty things to my friend about his brother.
As our relationship continued, his behaviour became more strange. Once when he was coming to spent weekend with me, in train he wrote: " I am not feeling well." I asked if he had a flu or something. He replied, "No, it is not that. I may stay here one night in capital and I f*ck someone. I have hundreds of females here. Tomorrow I will come to you after I have washed myself. I might be a psychopath …"
I was again in shock. I asked him to come as soon as possible and we could discuss about it. He was late. The train should have arrived 2 hours ago, when I asked him where he is. He replied: Get some wine, make a table order and I will come where you are."
I was confused. Why is my love one doing this all? I wrote him that it is too late for making table order. I begged him to come to my business office.
He did not come. Instead he wrote that he did a table order and have red wine to me as well. I left right away to see him.
I noticed him in a crowded restaurant and only one chair was available towards him. I sat down. He was quiet. Then he yelled: Have you slept with Mr. _____ or not? Admit or leave! (At that time we were already engaged.)
I stood up and even it hurt me so much, I had no good options. Either lie that I have been in bed with someone or leave. I stood up, and told that I need to leave then. I gave him my engaged ring back and left crying. Every single one in restaurant noticed and heard our conversation.
Play continues. He came back. I loved him so much. Summer was coming. We had a plan to spend a midsummer festival in his cottage. My daughter was invited with her friend also.
I did my business 6 days a week and also cleaned his cottage and garden totally before the event. Even though many of my neighbour business friends saw that something strange in him has happened (his habits, eye contact, weird behaviour) I wanted to love him. It was so strange that he was most of the time angry, bitter looking, unsatisifed, but when he gave me a a bit of his attention, I was so grateful.
Week before the event my ex suddenly got mad at the nowhere. Accused me watching my daughters phone too long. He told that our relationship is over. He had left me once again.
After few days I called his mother to ask what I suspect. I had some clues that he might be a covert narcissist or perhaps a psychopath/ sociopath.
His mother told that he lies about everything. Smallest things to big things and things what aren't even important. His mother told that I should trust myself and no one else. (Why… I was wondering why his mother in first months told that her son is a good man.)
I started to recall his family members' behaviour. They were all weird. It was something there. I couldn't figure out what. They didn't tell their history, they all hid something, they were suspecting every one who told something … whatever. (I found out later that my ex's daughter was asking intensively after we first met that was I a person whom can be trusted! Or I am just a f*ck to their father!) But he was gone.
Next 2.5 months I received emails from my ex. Every day, 2-10 page emails daily. Sometimes 3-6 emails. Content was terrible to read: Insulting my sexuality, reality, that I was insane, controlling, demanding, out of my reality, I wasn't what I let him to understand, That I am just jealous.
Yes, a bit jealous I was. He came to same places I visited. He came with his "supposed to be his friend," with new love. And he was dressed up tiny, differently than with me.
Still, after one week after he disappeared — he came to the restaurant to ask with angry face, "Are you sure?!!" He kept going on this sentence. I replied, already knowing what he was, "Yes, I am sure. I can't be with a devil."
He got angry and took his new lover with him and left the restaurant. Emails and writings continued. Even when I wrote that now I got enough — that I will go to police station and will get him restraining order—he just kept on writing 13 emails after that.
I was helpless. I wrote something short back to protect myself. Nothing helped. After 2.5 months triangulation, more lies (He wrote a letter from Spain, describing 6 cities he had been in summer time there. I found out that he was here in our country at work duty). Lies, lies and more lies. All that summer was so crazy. I had to be in my work since I had my own business.
I also studied different personality disorders. I thought he might be a psychopath. Somewhere I read that they can learn to behave normally. See, all their weird lies, manipulating, triangulation, sex drive, are not that that they aren't aware of what they do. They do it in purpose. To gain something, to benefit something…
So when he wrote after 2.5 months and told that he want to try again. I couldn't resist temptation. I loved him, I missed him so badly.
But I was decided that I will confront him. We would ask his family members to come to chat with us. Only his mother and one daughter came (he had two daughters). Mother told the same thing that I already knew— he is a pathological liar and his daughter told that she knows some cruel things his father has done to women — but did not tell what she knows because she is afraid to tell those aloud.
My ex was such a con. He pretended he was sorry and had tears in his eyes. I saw those tears were fake. But still…what was wrong with me! I deeply loved this man and wanted to trust him.
It was already autumn and in the summer I told him something what he was about to tell in same sentences to me in future. I told him at the summer that I am not liking to way I am changing. I felt that I can't say hello to my male friends and I can't be my positive person any longer.
Two months it lasted, our second chance to manage. He got bored when he had injury to his knee and he had no activities — and he was with me every second of the whole week. I found out that he had broken into my computer, to my phone and read all messages to some men during 10 years. He started to accuse me again.
He admitted that he has done that. He admitted when I confronted him. But never told he is sorry, no apology. It was my fault.
Something permanent happened when we were looking at anapartment. We were planning to buy a house and get married. Once we found our dream house, he suddenly turned quiet. He asked me to leave him alone to think. He told me that everything will change now if we buy a house 50/50.
And next day he told me the same sentenced that I told him previous summer. "He does not know but he can't be positive with me and he thinks that he can't say hello to his friends." And he left. His eyes were totally black and he was angry.
I told him that I don't expect explanations any more and I can't be manipulated. I asked him to leave — permanently.
After this I started to make contact with his ex girlfriends, which have lived with him. One told that they have a son together — and my ex has not once seen his son. There was an ugly court case because my ex refused to pay. And that woman…after 8 years still misses that sociopath! She was the one, whom my ex was texting the very same day we had our first date.
The other woman told that they were living together 5 years. That time was full of cheating with other women, lies, aggressions, violent behaviour, tries to benefit financially, all horrible happenings. That lady still continues her therapy because she still has nightmares and also scares of him. He had threatened her as well as me. She and some other lady were forced to do abortion. My ex had nude photos and blackmailed women with these.
Now, 10 months after we broke up, my ex has been stalked me by net, followed me in streets, comes to same places than I am, do smear campaigns, telling lies to women (contact over 300 women in 10 months), do fake profiles to Facebook to stalk me — and 5 months ago — did a criminal report to police station against me.
He is accusing me that I have insulted his honor, accusing that I have stolen his identity? And I have hid something that belongs to him.
These are because I write a book of our relationship. All names have been changed and places as well. I don't hide anything.
My ex's previous girlfriend sent me some documents of the list my ex had: women's names that he wrote up every time he was in bed with someone. (He described in paper whether sex mate was blond, tall, weight).
I closed my business, changed a car, blocked him in every net, phone, instagram, whatsapp. and been no contact. But when he saw me with another man, he started to follow us and I knew just by looking him that I will be punished.
Next day he revealed and write "by accident" to my friend about preliminary investigation (which is to be secret.) He continues stalking and harassing also by using his new women, supplies.
This case (crime investigation) will not lead to actions. I have my doubts that when he is working in military (my ex) and they co-operate with police. Also he has good contacts to other sources which are working with police. They want to silence me.
My book is in several publishers to wait to be published. That they are concerned about.
One thing is that I wonder, when police asks me for documents against accusings, I don't get any sign that they have received my emails. I wrote now to email, which went to whole police station. That way I got feedback that my email has been received.
Sorry for my English.
There are so many weird happenings, terrible writings … where my ex describes his life and also writings in that summer break. Those were horrible to read and I am sure that there live 12 years old boy in that 52 years old body of his.
I feel myself so lonely and helpless. Only thing that I have learnt is to see red flags, but also I learned how to notice genuine people. I take this as a teaching experiment, hoping that I won't ever get too skeptical against people.
I waited for true love, I valued good things, I was always honest and hoped to find something to value … 7 years I was searching love after my ex partner whom I was with 17 years.
Some sentences I noticed that sociopaths write and tell:
You weren't what he expected.
You aren't what you claimed to be.
The circle has closed.
It is just a joke.
Can't you understand?
You are jealous.
You underestimate/ think/ are wrong.
Ok, its that way then..( no explanations).
You are crazy/insane/ out of the reality.
You did what you did.
I did it because I had to do it/ because you did what you did.
And there is never closure, neither explanations, discussions after their lies. You need just to accept all and evidently all their lies are your fault.
Editor's note: Man previous Lovefraud readers have noted that sociopaths seem to be able to maintain a relationship for three months — then they sabotage it.