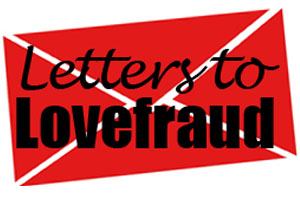 Editor's note: Lovefraud received the following story about a sociopathic singer from the reader, "Natalia20."
I went to a gig and he was the singer of the band. He was so handsome, sexy, it was very busy night but he noticed me in the crowd and tracked me through a mutual friend. I felt happy like a teenager – I never met a man with a bigger charm or charisma. Often I read that sociopaths have dead eyes but his eyes were the opposite! I never saw more VIVID eyes. They were sooo eager to live life fully, so excited and naughty, with lots of sparkles. He told me how he saw me from the stage and knew "there she is" …
We were dating nearly a year. He was always very spiritual, very creative and an interesting man. His motto was always "we are not here for a long time but a good time" and it was also why he didn´t value "traditional relationships." He often said people who get married/have kids/buy a house, etc. are boring.
He said he is SINGLE but is seeing "other people" but nothing serious … of course it wasn´t ideal but I saw him as Brad Pitt, so still felt super flattered that I´m even his regular girl or what ….
Over time people started to tell me he has an official GF and monogamous relationship with her!! I asked him about it and he got very angry!! It was so weird cos he was ALWAYS so peaceful, into Buddhism, but he unexpectedly flipped and got upset with ME saying "do you believe to other people or me??!! They just say this because they see we are happy and they are jealous!" …
I didn´t dare to ask more… but few months later I heard the same thing from different people. There was some woman who was also super keen all over his Facebook. I dared and asked about her cos it was giving me a lot of anxiety… he told me she is his friend, they slept together and she is "obsessed" by him now and wants to be his GF but he told her he is not interested so she does THIS to put other women off!!
Read Lovefraud's section on sociopathic partners
Well, one day I messaged him to meet up and he didn´t reply… I called –nothing… and then I saw on Facebook he changed his status into relationship with the "obsessed friend" who happened to be the same person people were mentioning as his GF of 5 yrs!!! I was shattered. But I recovered as I saw him as a pure a**hole!
I found a new bf and years passed. Then I started to bump into "singer" again. He always looked like a kicked puppy, was saying he misses me a lot. I was like WHAT?? You cut me off, no explanation, nothing…. he said he was in an open relationship but his GF got very jealous of me because I´m so beautiful and she made his life a hell!
I knew it wasn´t truth but stupidly just felt happy he is missing me (I know!) anyway… few more yrs…. I broke up with the other guy and again, like if it was fate, I kept bumping into "singer" in various places. He was still just full of words how he misses me and he was SINGLE again, ha ha….. but I didn´t believe him anything after what he did!
I met him for a coffee once a week and that was it! 6 months of weekly coffees… I was holding back…and yes, he gained my trust again!!

He told me he had an alcohol problem in the past too, now he wasn´t drinking at all, he said he WAS a mess, he is different now…. he wanted to have a MONOGAMOUS relationship with me! I gave it a try and yes, I was happy…. I was the GF! I was his plus 1 at his family gatherings, I felt like the centre of his universe…
He was also touring. He was still super sweet and affectionate and loving and caring, but whenever he got drunk, he was like a different person: picking up fights, being SUPER arrogant and nasty to anyone, mainly to me, his eyes hard like the eyes of a murderer, his usual beautiful smile gone, it looked like he was possessed by a devil, and the night ALWAYS ended up in him storming off into the night on his own… then a week passed, he didn´t apologise, didn´t get in touch and when I did, I was the one who had to "bow" cos he always said something like I don´t love him enough or he knows I will hurt/leave him one day or something.
We were together 5 yrs and in the last year I was discovering new girlfriends who didn´t know about me, NOT lovers, but proper relationships (same way how I met him, he was telling them he is single!)… has "regular people" and he ALWAYS had them, I asked calmly who are they (I was so desperate not to lose him I was tolerating so much) and he said that I am boring and annoying when I give him these questions and that he can´t stand jealousy and I appear jealous and it makes me unattractive for him and I can just go if I have a problem with it…
I was just sucking it all up… I just asked: can´t you just have girls on tour? Not at home? And he said he will not change it…. the things were great if I didn´t ask, he was showering me with love and couldn´t keep his hands off me… but I couldn´t stop investigating as I sensed something horrible in the background (I found out he had another 2 girlfriends!)… He ditched BOTH of them when I found out – he made it with a grand gesture to prove his love for me!
After his last tour he got invited by some male friend to visit USA (he invited me for a dinner cos he will miss me), he was still showering me in love, even once he was there and then I found out he went to see his 25-yr old GF, he was sending me the pics of HER dog! …a pole-dancer he met on tour!
I messaged him I still love him but he is destroying me, and it would be better to love him from a distance…. I was still thinking that maybe he will fight for me…. but he just deleted me from social media and changed his profile pic into a pic with her saying she is his favourite person! I saw it and thought I will die from pain for 2 months… just like that.
Then I bumped into him when I was with friends, he was really sweet and hugged me, but we spent like 1 minute together and I called him the next day and he was SUPER nasty already when he answered the phone (I guess as there were no other ppl present he didn´t need to fake anything). During the call I asked how long he had this gf and he shouted at me that it is not my f*cking business and that I hurt HIM by sending that message!
He doesn´t make much money, cos he doesn´t want to have any side job. He is way too cool to work otherwise. So he often gets phones, laptops, things, tickets from family, friends, or people pay for him for drinks/food, he just lives on guest-lists, otherwise doesn´t even go to see bands.
He has also gay friends who are both rich and give him presents like gadgets, tickets, drugs… I always thought they feel sorry for him but now it wouldn´t surprise me if I hear they are lovers too!!
I think he is a clear picture of a sociopath. Do you agree?
Donna Andersen responds
Yes, Natalia20, he is a classic sociopath. Here are telltale behaviors:
Charm and charisma
Cheating with multiple partners
Lying
Making problems your fault
Sense of entitlement
After your breakup, acting like nothing happened
Poor work history
Living like a parasite
This sociopathic singer is no good. Put him out of your heart, and work on your recovery.