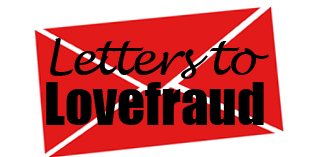 Editor's note: Last week Lovefraud published an article written by a reader who posts as "Natalia20" called, "The sociopathic singer and his many women." Today, I'll address another of her questions, "Are there harmless sociopaths?"
Of course, sociopaths usually have some agenda … exploiting, want a control, etc. But are there people who have no empathy and conscience but live their lives "normally" without having any victims – just not having emotions?
I give you an example: My friend Kat. She earns a lot of money but she is super stingy, and always a freeloader but I don´t think she would use someone in order to gain (but she doesn´t feel embarrassed about asking for guest lists and often gives second-hand birthday presents like an open parfum that she didn´t like).
She is helpful when I go through something unpleasant but somehow it feels like she just gives me "templated" answers such as, "sorry, you have to go through this/he doesn´t deserve you/you deserve much better…" She comes across as someone who doesn´t have empathy (she just cancels me last minute or goes to the party of someone who didn´t invite me when we had plans together (although they know both of us on the same level and she is not close with them) and she just tells it to my face without any discomfort on her side, any idea how it makes me feel…
Once she went like this somewhere and I said in a joking way that she is a traitor and she said: "but she has a swimming pool and I want to try it"…! like no guilt, nothing, although she tells me often how much she loves me and that I´m her best friend!!
I find it strange that she NEVER talks about herself. She is never happy/sad/upset/anything … she never has anything personal/emotional/work-related to discuss! She is just one straight line and is often bored and finds everyone else boring, so when she goes out she gets super drunk and later says she did it because she was bored.
I sometimes have the feeling she has NO emotions, really like a robot. Once she told me she used to be very sensitive but decided she doesn´t want to be sensitive anymore cos she was often upset, so she decided not to be … (is there a button for it? I´m suspicious she just invented this story to provide an explanation).
And the last thing, majority of people don't even know about sociopaths until they meet one who turns their life upside down – and just THEN they dig into this theme! (Your books are super helpful btw, thank you).
So when I told this friend of mine about my EX being a sociopath, she said she read a lot of books about sociopaths just "cos she was curious"… I just wonder now if she wasn´t wondering herself she might be one … she also lies easily into people´s faces (nothing major as far as I know)… but in general she doesn´t hurt anyone in some nasty way (or I´m not aware of it) and loves animals… she can go on holidays to Spain, where she is from, and I ask if she is going to visit family too and she will say she already saw them over Xmas (now is August for example and her parents are in their 80s!…you know what I mean, like being a robot)….
So, can there be sociopaths who are "just" selfish people and emotionless without empathy but are not "dangerous" for others to be around? Or maybe she is not a sociopath…?
Donna Andersen responds to, "Are there harmless sociopaths?"
People, even people with personality disorders, are not all the same. There are multiple types of personality disorders, and wide variations in traits, and the degrees to which any particular person has the traits.
Lovefraud, as I've said many times, uses the word "sociopath" as an umbrella term for multiple diagnoses — antisocial, narcissistic, borderline, histrionic and psychopathic personality disorders. All of these disorders have specific diagnostic criteria. How are they alike? The people who have these disorders exploit and manipulate the rest of us.
People can have more than one disorder — this is called "comorbidity." There may also be overlap with other disorders and conditions. Some sociopaths, for example, are also bipolar. Some are also schizophrenic — psychopathy and schizophrenia is a dangerous combination.
Sociopaths can exhibit traits to greater and lesser degrees, and those who fall in the low- to mid-range can be particularly difficult to spot. Why? Because they often see normal. Natalia20's friend, Kat, does seem to exhibit traits of disorder, even though she may not be actively conning people. Remember, lying shallow emotions, boredom and a lack of remorse are traits of psychopathy. A lack of empathy is a classic trait of narcissism. So it seems that Kat has some characteristics of disorder, but perhaps not enough to be diagnosed as having a full disorder.
As a friend, she is not harmless
Maybe Kat isn't stealing, gaslighting or controlling, but she doesn't seem to be a very good friend. Kat has no qualms about canceling plans with Natalia20 if a better offer comes along. She is incapable of empathy. She can return to her home country without bothering to visit her elderly parents. She sees nothing wrong with her behavior.
Kat can't be trusted or relied upon. For a friend, that is harmful behavior. So, in answer to the question, "are there harmless sociopaths?" I believe the answer is no. But there are greater and lesser degrees of harm.