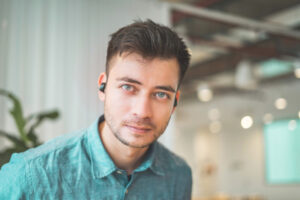 Many of us are inclined to help people when we are asked. But if the person doing the asking is a sociopath, the request for assistance may lead to outright exploitation. If you're debating whether to help or not to help, pause and ask yourself these seven questions.
The questions come from hard experience. For those of us who have been exploited by a sociopath, here's a true but frustrating observation: They couldn't have done it without our own cooperation.
Yes, some sociopaths are complete criminals who rob people at gunpoint. But usually, sociopaths use manipulation. They love bomb, flatter and plead that we're the only one who can help them. Unfortunately, they're really good at convincing us to give them what they want.
A significant request
Suppose someone asks you for assistance. I'm not talking about a small request, like, "Do you have any water?" I'm talking about a big request, one that is a significant imposition. Maybe the person is asking for a loan or a place to stay. Maybe he or she wants an introduction to someone who is important to you.
You may be the type of person who likes helping others. In fact, maybe being helpful is part of your identity. But this particular request is a stretch. Should you do it? If you're not sure, here are seven questions to ask yourself before deciding to help or not to help:
1. Are you feeling lonely or stressed?
The key to protecting yourself is not how intelligent or informed you are, but knowing your state of mind when the request is made.
After years of research, the AARP (American Association of Retired Persons), found that there is no character trait that makes people susceptible to scams. But there are situations that make people vulnerable. Feeling lonely is a big one. Stressful life events, such as losing a job, divorce or a death in the family, also increase risk.
2. Are your emotions running high?
Is the person asking for help a new romantic partner, and you're excited by the possibility of love? Or maybe you're worried — about money, your health, your employment, your kids — anything.
AARP found that people in a heightened emotional state also fall for scams, and anyone who makes a request in order to take advantage of you is running a scam. It doesn't matter if your emotions are positive or negative, as long as you're feeling off balance.
Read more: 'Under the ether' — why you fell for the scam
3. What is your history with this person?
Evaluate how well you really know this person. Have you just met? What is the nature of your relationship — are you family, romantic partners, work colleagues, friends or acquaintances?
Think about your past interactions. How has this person treated you? Were the experiences positive or negative? Do you truly feel like he or she is trustworthy?
4. What do you know for sure about this person?
You may have been told about the person's accomplishments, skills, experience, relationships or prospects. Remember, if you're dealing with a sociopath, anything could be a lie. Can the information you've received be confirmed or validated? Have you Googled the person or checked references?
Make sure you get the backup information independently, not from the person. My ex gave me plenty of documents — but they were all fabricated. And I've heard of sociopaths who forged entire websites to "prove" that they had plenty of money.
5. Are you feeling pressured?
A typical con artist ploy is to create a sense of urgency and push for an answer right away, before you have time to think. Is this person rushing you? Is there some other kind of manipulation going on? Is he or she trying to make you feel guilty?
Or, are you pressuring yourself, feeling like it's your responsibility to help?
6. What will the request cost you?
Everything has a cost, whether it's money, time, energy or opportunity. Can you afford to accommodate the request? What happens if the entire interaction goes bad? Can you afford to lose whatever it is that the person wants from you?
7. Why are you asking yourself these questions?
If you're feeling hesitant about agreeing to help, there must be a reason. Do you have a bad feeling about this situation? Are you getting a warning from your intuition that it's not a good idea to get involved?
If you're debating whether to help or not to help, keep in mind that your best protection comes from your intuition. Remember, your intuition exists to protect you. But it can only do that if you listen to the warning and then act on it.
Learn more: Survivor's guide to healthy people and healthy relationships