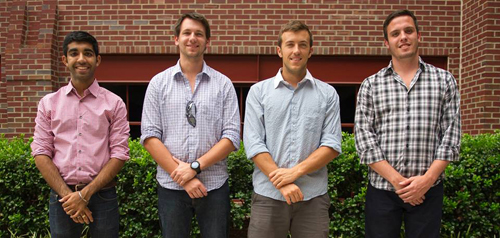 Four students from North Carolina State University invented "Undercover Colors," a  nail polish that can detect if a date-rape drug has been added to a drink.
A woman wearing the nail polish just stirs her drink with her finger. If a drug is in the drink, the nail polish changes color.
The nail polish is a scientific attempt to thwart a nationwide problem. A recent Washington Post analysis showed more than 3,900 allegations of forcible sex offenses on college campuses nationwide in 2012, a statistic that rose 50 percent in three years
Undercover Colors is currently raising cash to refine its prototype and pay executives. "We are early in the R&D stage for this important product," says Tyler Confrey-Maloney, a spokesperson for the product, according to the Triangle Business Journal.
Worried About Date Rape? These Guys Have the Nail Polish for You, from the Blaze.
Nail polish developed at N.C. State alerts wearers to date rape drugs, from Triangle Business Journal.