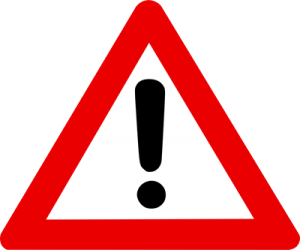 A friend of mine feared her daughter was involved with a sociopath who was pressuring her to have children with him. Knowing I'd had my life derailed by my own husband (now ex-husband), who I now believe is a sociopath, my friend asked me to tell her daughter some of my story.
As one never knows if a seed of information will later blossom into insight, I wrote her daughter a letter.  The entry below is based on that letter.
Wonderful Qualities Become Profound Vulnerabilities
I believe my ex-husband and the father of my children has a personality disorder—narcissistic personality disorder—some refer to such individuals as sociopaths or psychopaths.
Such people are more common that most of us ever imagined—perhaps up to one out of every twenty-five people. I didn't know that, and I didn't know that women likely to have their lives derailed by a relationship with a well-camouflaged sociopath are women with some wonderful qualities—those who are empathetic and selfless, who invest in relationships, who don't see the world in black and white, who give others the benefit of the doubt, and who don't run away from problems.
I have those qualities.  From what your mom tells me, you have those qualities. With like-minded men, these can be the building blocks of a loving, long-term relationship. Yet, with certain people, these are profound vulnerabilities that can put your life and the lives of your children at risk.
Sociopath–Mask And Motivation
At first, a relationship with a sociopath can seem ideal. Then, things change for the worse, but they keep you in the relationship by weakening you and by tapping your empathy and desire to make things right.
Among the ways they do this is to make you feel like all the problems in the relationship are due to your failings.  (If only you would compromise more"¦.If only you would not make them angry"¦ If only you were not so sensitive"¦If only you would quit your job"¦If only you didn't see your family so much"¦If only you were a better lover"¦ Etc.)
They also weaken you by chronic, often subtle, devaluation.  When I'd walk or hike with my husband, he would walk ahead of me, not with me.  If he were just walking at a faster rate, he'd keep getting farther and farther ahead.  But, he didn't. He'd just end up about 15 feet ahead of me the entire time.  Even when I'd catch up or ask him to walk with me, in no time, he'd end up ahead.
So what was going on?
He was sending a clear message – "I don't value our relationship enough to even walk with you.  You are inferior, your place is behind me, not at my side." The few times I'd try to talk to him about this, he'd accuse me of being oversensitive.  (Hence, my feelings were wrong too.)  Any one "incident" like this is no big deal.  But what about things like this hour after hour, day after day, year after year especially when you are isolated from other people like family, colleagues and friends?  (Sociopaths often isolate their targets emotionally if not physically from support systems.) This type of behavior will wear down your self-esteem and identity like sand paper on balsa wood. It will deplete you.
Their Corrosive Behavior Is Purposeful
You don't realize it, but this is being done on purpose to erode you so you are even easier to manipulate. What you do realize is that you start to feel that you can no longer do anything right, which seems so odd, as you have always thought of yourself as a kind, capable person.
Why do sociopaths do this?  They erode you because they are motivated by power and control, and grinding you down and hurting and manipulating you are ways of feeling the power and control they crave. Turning you to dust, destroying a formerly strong person gives testament to their power.
Love Is Not Enough
Not knowing about sociopaths, I kept believing that my husband's anger, lack of support, often ignoring me, etc. was a result of past pain and difficulties and that I might be able to help him by my loving relationship.  Simply put, I was wrong. He is sociopathic. It was that simple.
Under their carefully crafted veneer, sociopaths are devoid of ethics and empathy.  As a result, sociopaths cannot change for the better—their "hard wiring" is simply different.  I am not speaking figuratively.  Brain scans show these differences. Were they born this way?  It doesn't matter (unless you are a scientist studying this).  All that matters for making decisions about your life now is who they are now. They are dangerous. They derail lives, deplete finances, alienate people you love. Often, a long-term relationship with a sociopath is described as soul destroying.  I hardly knew who I was anymore—I hardly cared if I lived or died, as there was almost nothing left of me.
To A Sociopath, Children Are Merely A Means Of Control
Experts recommend that you have no contact with someone sociopathic.  But once they are the father of your children, the laws typically mandate contact. Even physical abuse or neglect is not enough, in many states, to keep a father from his child.  It seems unimaginable, but it is true.
You should know that this personality disorder is believed to have a strong genetic component, so having children with someone sociopathic increases the odds that your own children may never develop empathy or ethics.
If your children become sociopathic, your love for them will never be returned and may be used as leverage to manipulate and drain you for their benefit.
Even if your children are not sociopathic, there is no better way to hurt and manipulate a loving mother than by harming a child she loves or harming her relationship with that child.  I've experienced both.  It is excruciating, and there is no natural end, as being a mother is forever.
For the sake of the children you hope to have someday, isn't it best to choose a father who will love them, not love the power the law gives him to possess and psychologically terrorize his own children, and not love the power those children give him to hurt and terrorize you?  If it will help control you and cause you distress, such people will hurt their own children—your children—as easily as they breath.
Some wounds cut so deep; they elude the ability of time to heal.
Listen To Your Body and Your Intuition
Listen to your intuition. Pay attention to the stress your body is likely signaling. Do you feel something is always "off?" Are you often walking on egg shells? Do you struggle to sleep? Do you fight against admitting it, but are you afraid? Agitated? Looking back, most people in these situations knew that "something" was wrong.
Yet, not knowing how prevalent sociopaths are, our own empathy betrayed us.  It encouraged us to heal someone who could not heal, love someone who could not love, and abdicate control to someone who wanted control in order to hurt and abuse.
If not for your sake, for the sake of the children you one day hope to have, please pay attention to your inner voice.  Choosing the father of your children may be the most important choice you ever make.
Notes
My own cautionary tale of unwittingly investing almost twenty years of my life into a relationship with a sociopath and sometimes diverting from the best path, is chronicled in my book Husband, Liar, Sociopath: How He Lied, Why I Fell For It & The Painful Lessons Learned (available via Amazon.com, just click on title above). As I don't get a "do over," hopefully some of my painful lessons can help others impacted by these toxic people.
Identifying names, places, events, characteristics, etc. that I discuss here and in my book have been altered to protect the identity of everyone involved.