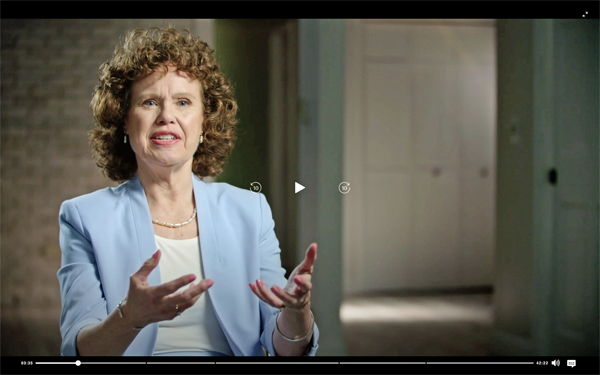 I invite all Lovefraud readers to watch me tell my story of marriage to a sociopathic con man in the season finale of the new Investigation Discovery series called, Love, Honor, Betray. The show aired on Dec. 16, 2021, but you can still watch it on demand and online. My show is Episode 6, Too Good to Be True. (Ain't that the truth.) You can watch it here:
InvestigationDiscovery.com – Search for the show on the website. If your cable TV service provides this channel you can log in and watch free.
Discovery+ – Streaming service for all Discovery shows. Go to the Investigation Discovery section then search for the show.
Amazon Prime – Free if you're an Amazon Prime subscriber, or you can buy the episode for $2.99
Vudu – buy for $1.99 to $2.99
Youtube – buy for $1.99 to $2.99
In the TV show, I take you along my journey as I experienced it: How I met my ex-husband online — he presented himself to be a war hero, Hollywood scriptwriter and successful entrepreneur. How we got married — twice. How he convinced me to invest in his business opportunities. How all his business efforts collapsed. And finally, the betrayal — how I discovered that everything Montgomery told me was a lie.
Then I describe how I fought back, founded Lovefraud, and finally married the real man of my dreams, my new husband, Terry Kelly.
It's an emotional story, and Love, Honor, Betray does a good job of capturing what I was thinking and how I felt. The show also presents the perspectives of my good friend, my father, my divorce attorney, and Terry. His quotes at the end of the program are wonderful.
Get the full story in my Love Fraud book
I would have liked for Love, Honor, Betray to go into deeper detail about the behavior of James Montgomery, who, after I left him, was professionally diagnosed as a sociopath. What the show presents is shocking, but Montgomery's lies, manipulation, exploitation, deception and betrayal were even bigger and more outrageous than what you'll see on TV. However, the show is only 42 minutes, so they had to skim the highlights.
If you'd like to know more of my story, it's all in my book, Love Fraud – How marriage to a sociopath fulfilled my spiritual plan. My book covers two important aspects of my story that aren't in the TV show at all — how I recovered from the experience, and why it happened to me in the first place. There was a reason for it all, which slowly becomes clear as you read my story.
Love Fraud is available as a hardcopy print book, ebook and audio book.
Buy Love Fraud in the Lovefraud.com bookstore
Saw the show? What did you think?
If you saw me on Love, Honor, Betray, I'd love to know what you thought of the show. Please comment below.