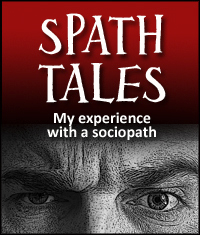 UPDATED FOR 2021. Editor's note: Lovefraud previously published a letter from a reader whom we called "Bessy." It was entitled, "The only hope I have is that Karma exists." This is a follow-up letter from Bessy — she's not feeling any better. In my response, I suggest that she acknowledge the pain.
My ex has not contacted me in 9 months and I know I should feel lucky, but I feel even more inadequate and unlovable than he made me feel back then. Why do I hear of boomerangs and "they always come back" stories and my phone is silent. Was "I" that bad???
I was vulnerable
I think I was attracted and vulnerable in the first place because I was at a crossroads, facing losing my mother, alcoholic brother, sending my only two kids off to college and divorcing after 24 years.
My whole life was me being "straight and narrow, dependable, a rock."  Then HE came along, seemingly "sympathetic" but now I know he was just fishing for information, and became everything "fun" in my life that I hadn't had in YEARS.
I didn't drink; guess where he took me. Clubs. I began to drink, a lot. I normally was in bed by 9 pm due to working 50 hour weeks; guess what he did — kept me out until all hours, sitting on rooftops under the stars, sneaking under "closed" park fences to sit by the rushing river.
It WAS intoxicating — at first.  Then it dawned on me that IF he cared, he would not keep me out until 3 a.m. knowing I had to get up at 5.  His schedule was "flexible."  Mine wasn't.  Because more often than not, I was under the influence of alcohol, and that's when he "disclosed" secrets, either thinking I wouldn't remember or I wouldn't care.
I can "out" him
I want to believe he is scared of me: I can "out" him on many levels (particularly his criminal background as a child sex offender — his own stepdaughter who he says "provoked" him by wearing skimpy clothes and brushing up against him after her showers in only a towel. She was 11). My sane self says I am lucky I am not bothered; my ego self says I am disposable, not worthy of even a sociopath's attention, etc. etc. PLEASE tell me I am normal.
I got kicked off a site I got a lot of help from in my early No Contact days, but I was a mess — literally lying in a fetal position on the floor for weeks crying. I asked, I guess, a prohibited question: What is the difference between his Silent Treatment and my going No Contact? I meant no harm to other members, I truly wanted to know (I know now). But I was immediately booted and am sad about that, I was getting terrific advice.
Still under my skin
But then part of me thinks sociopaths are scared of nothing, so why is he silent? And why do I need the satisfaction of waiting every day for his call or text, only to stick to NC and have the "upper hand." Nothing about this is easy; and my "relationship" was only a year. After 9 months, I am STILL a mess, although better, but like I've read, a break-up with a sociopath is NOT the same as any other. He is STILL under my skin, every day, 24/7, and I can't talk to anybody because they don't "get it." Even my therapist brushed me off.
Quit my job
I've had to quit the job (he was a co-worker) and have not found employment and feel rejected in that way as well. I've gained 40 lbs back from the almost 80 I lost. I'm just SAD. I bounce from sad to mad, but always just end up feeling invisible — after a whirlwind of noise and activity to nothing; the silence is deafening. I keep busy, got a puppy, volunteer. Not the same.
But then again, I DO NOT want all that craziness back. No way. I'm just feeling — erased. How can a person profess love one day and erase you the next? He's going on with his life, and I'm STILL stuck.
Sociopath/Narcissist/Psychopath—I still want to know "what" he is; although it makes no difference I guess. From all my readings over the months, I think he is the worst kind — a combination of them all for which I should be grateful he is silent.
Promise ring
I recently saw a movie called "Fatal Honeymoon" about Gabe Watson and was astonished that my ex did some of the exact things Watson did. I got the "promise ring" I had more than hinted at, and oh yeah, he got it for me — but showed me the bag and put it on the top closet shelf (not in plain sight like Watson, but still) and said he'd give it to me "after you do X — or need to show me you can behave this way — or just when we were watching TV, just get up and go to the closet and wave the bag and smile and put it back. That was awful!! He was not patient by any means like Watson who waited over six months; but it was still close to two weeks probably before he gave it to me.
Erased me
Pathological lying, the put-downs, the porn and secret life. The cell phone obsession, showering and sleeping with it "in case work calls."
The lies I even discover now, rehashing things in my mind that didn't make sense then but I was to busy being gaslighted and all his word salad crap.
Why would I even want to see him again? I don't. But yes, I am HURT that he erased me so easily. I expected to hear SOMETHING, even something mean or accidental or — I don't know. But I feel like a nothing.
Donna Andersen responds
Dear Bessy,
I am so sorry that you are still struggling, even though the sociopath has been out of your life for more than nine months.
Your story highlights an important truth: When a sociopath comes into our lives, recovery has nothing to do with him or her, and everything to do with us.
In your case, the answer is in the words you have written. Here's where you said you were when he came into your life:
I was at a crossroads, facing losing my mother, alcoholic brother, sending my only two kids off to college and divorcing after 24 years.
And here's how you describe how you are feeling now:
My sane self says I am lucky I am not bothered; my ego self says I am disposable, not worthy of even a sociopath's attention.
Can you see the common denominator here? It's loss of relationships and emptiness. That is what needs to be healed.
You don't really want the sociopath back in your life. You want relationships back in your life. Of course, you've also written that you're volunteering and have acquired a puppy, but still feel empty. Why? Because what you really need is a deep emotional healing, not just a busy schedule.
Acknowledge the pain
Here's what I suggest you do: Acknowledge your emotional pain. Acknowledge that you are suffering.
You mentioned that previously you were lying on the floor in a fetal position, crying. That's okay, and you may need to allow yourself to do more of it.
I think every human being is walking around with deep wells of internal pain. We've all suffered disappointment and loss in life, but rarely do we allow ourselves to truly experience the pain of those losses. We buck up and keep going, as you did, dependable as a rock.
So for years, lifetimes even, the internal pain keeps building. Eventually, we become walking sociopath magnets. The predator comes along, senses our pain, and promises to make it go away. This is what we desperately want, and we believe that the sociopath will make it happen.
This, of course, turns out to be the cruelest lie of all. The sociopath not only fails to ease our previous pain, he or she magnifies it with even more deception and bitter loss.
And this is actually the gift of the experience. Because what the sociopath does to us is so awful, so devastating, we can no longer just buck up and keep going. If we are to regain our lives, we must finally face the pain he or she caused — as well as the pain we've been carrying around all of our lives.
Offer yourself compassion
So how do you recover? Acknowledging your suffering is the first step. Allow yourself to sit with your pain. Recognize that you do feel pain, without trying to explain it away. What you need to do is grieve.
Offer yourself compassion, a gesture of tenderness. Put your hand on your heart and say, "Given what I've been through, of course I feel grief."
Grief is a process, and it will take time to excavate it all. Some of your internal pain and disappointment will rise to the surface, you'll acknowledge it, let it go and then more will come to your awareness. Give yourself time and permission to go through the process.
Learn more: EFT Tapping to break your addiction to a sociopath
At the same time, do whatever you can to create moments of joy in your life. This can be anything, from playing with your new puppy to pausing to watch a sunset.
By doing these things — acknowledging the pain, offering yourself compassion, and allowing joy into your life — eventually you'll shift your internal energy. You'll drain off the pain and replace it with joy. And that's when you'll see a real healing in your life.
Lovefraud originally posted this story on March 2, 2015.