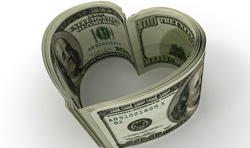 Project Sunbird, a joint operation between the Western Australian police and Consumer Protection departments, had been identifying 53 new romance scam victims a month by analyzing financial data. They were sending money to con artists in Nigeria, Sierra Leone, Ghana, togo and Benin.
According to PerthNow.com.au, 75% of the victims stopped sending money after receiving a warning letter from Consumer Protection. Of those that persisted, 40% stopped after receiving a second letter.
But the new Western Australia police commissioner, Chris Dawson, killed the project because of "resource priorities."
WA Police handball romance scam investigations, on PerthNow.com.au.