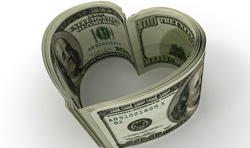 My ex-husband, James Montgomery, was a white-collar criminal. He pretended to be a businessman, but in reality I, and the other women from whom he took more than $1 million, were his business. Federal prosecutors couldn't be bothered going after him.
Other white-collar criminals, who are likely sociopaths like my husband, commit fraud with their employers. This gets the attention of law enforcement. When they are prosecuted, the casualties include their wives.
In an article for the New York Times, Abby Ellin describes the devastation suffered by women who had no idea what their husbands were doing. They find that other people don't believe that they were unaware, but I do. I know what it's like to be conned by a sociopath.
Trust Betrayed: Wives of white-collar criminals tell their stories, on NYTimes.com.
Link supplied by a Lovefraud reader.