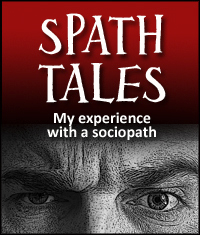 Editor's note: A Lovefraud reader whom we'll call "Laura-Marie" submitted the following story. Names have been changed.
Smooth, smart, sexy. Everything a woman could want. Or so I thought.
Why? Why did this happen? What did I do to deserve it? I wish I could wake up from this nightmare. It won't go away.
The flashbacks, the words, the feelings. Over and over and over and over in my head. Make it go away.
I can't. I try. I pray. And I cry. Each night when I lay my head down, I wish I could fall asleep and not wake up.
There had to be someone out there for me. I wasn't meeting any quality men in person, so reluctantly, I placed a dating profile online on Plenty of Fish.
And he wrote me. I almost didn't answer him because he looked like the type of man who would have a million women after him. I didn't need that, but he drew me in with his beautifully written letter.
He said that I was the perfect blend of sexy and classic beauty and that my body type was exactly what he was attracted to.
After two weeks and at least 50 hours of phone calls, he said he was in love with me. I told him that wasn't possible, that he was just infatuated.
He claimed that he knew what he wanted and 90% of a relationship was communication. He said that he was able to easily communicate with me and he was a spiritual man who knew what he wanted and I was what he wanted.
He claimed he felt the connection without touching me.
He had a magical way of communicating, that so many men don't have. He said he knew the difference between a wedge and a pump and the difference between a Louboutin and Manolo.
He said he was great boyfriend and husband material and would even watch Sex in the City with me.
But still, something about him scared me. He was too good to be true.
Called every day, texted in between calls to remind me how much he loved me. His code, IFLY, which stood for "I f*cking love you".
He said it with so much passion that it had to be true.
If I was busy and didn't answer right away, I got many messages asking why I wasn't answering him, if everything was okay.
He was Mormon and we talked about the religion and how when the time was right, I could be brought into the church.
I read scriptures and learned about his religion. I had to, as this was the man I was going to spend the rest of my life with. It was important to him, so it was important to me.
He spent two years in Italy on his mission. The words of wisdom made so much sense to me.
I don't drink and was so happy that he didn't either. I believe that my body is a temple to be taken care of and that is what his religion teaches.
I learned so much about a religion that people misunderstand. He was able to explain it in a way that made me agree with all of the doctrines.
He told me his wife was unable to overlook parts of the religion, such as the undergarments, which was part of the reason why the marriage fell apart.
He told me how women were queens in the church and given the utmost respect. He was already making me feel like a queen and couldn't wait for our life together.
The long distance romance grew and exploded. He called me as soon as he woke up to tell me how much he loved me every day. I couldn't wait to hear his voice every morning.
How could a man I never met in person give me goosebumps???
But why couldn't I see him? He said he lived with his friend, Roger and Roger's wife. He left his wife and was just waiting to find the woman of his dreams to move wherever she was at. So, in the meantime, he was there.
He totaled his car and insurance did not cover the costs to replace the Mercedes. He showed me photos of the car before and after, with him in the car.
I told him I would drive to see him, but he wouldn't let me. He said he was working 24/7, between being on the telephone all day long and moving servers. He explained that when you are moving servers, if you do not monitor them at all times, and one goes down, a company could collapse.
It did not make sense to me, and I begged him to just meet me for a minute. He said the only time he leaves is to go to the grocery store across the street.
I told him I would meet him there, but he didn't want me to drive there.
I had a big birthday party coming up and said that he had to take time out for that. He said he wasn't sure if he could make it, yet continued to tell me he wanted to spend the rest of his life with me and his soul chose me as the love of his life.
I told him that he could stay with me for a week or two if his intentions were true, then he would be in my area in order to search for an apartment nearby, so we could have our relationship grow.
In the meantime, we spent as much time as possible on the phone and sent each other photos daily.
He sent me a poem that he said he had written many years earlier, while in his marriage. The poem talked about a longing for a true love.
He told me he knew she was out there, but until he met me, never had the love he wrote about. He said he had saved the poem to share with the woman he wrote about.
The only thing missing was money. But he was working on a project that would net him $10 million upon closing.
I didn't want the money. I just wanted him.
He was working on a humanitarian project with several segments. One was a drug to be distributed in third world countries.
He didn't want to deal with the FDA and around the world it would only cost $1 a day to offer, but his project would give it to patients for free. He just needed to raise the capital to fund his dream.
He also had a patent for an algae composition that could be used to build roads in third world countries at a very low cost.
How could you not fall for a man who offered all this?
He was gorgeous, tall and athletic.
And he said he wanted, needed, cherished, adored and loved me. He told me daily that I was the love of his life, that his soul chose me as his true love, everything he was looking for in a woman. He said that no one had ever made him feel this way and that he couldn't wait to build a life with me.
I was scared, but excited to take a chance with him.
When I talked about possibly losing my health insurance, he laughed at me and said that I wouldn't need it.
I told him I couldn't depend on anyone for my needs and he said that with all the money he would obtain, I would be able to pay cash for everything and wouldn't need insurance. He told me not to worry about it anymore.
He talked about getting married in Tahiti and how he wanted to fly the whole family out there. And he said he would cry when he saw me in my white dress.
After a month of 100's of hours of calls and texts, he said he was coming to see me.
He showed up with a moving truck and moved in.
When I opened the door, the feelings were just as powerful in person as they were on the telephone. I couldn't believe this was real.
He was there. In person. He was real.
He was more gorgeous than all of the photos he exchanged with me. Two days after he moved in, we went to the grocery store. When we got to the checkstand, with a cart that he had filled with items for himself, he said he had to make a phone call and walked out. He left me to pay for everything.
At that moment, I thought, "Did I just get conned?"
What do I do? Do I make him leave when he just got here or am I being paranoid?
He had shown me documentation that his money is coming in soon, plus he is owed $250,000 for another deal that he should have been paid on.
He told me he didn't want me working as of the next quarter, as he was going to take care of me for the rest of my life.
I wasn't looking for that though. I didn't want to be taken care of financially; I just wanted to be loved.
The week or two that I told him he could stay with me ended up being one year and five days. A year that changed my life forever.
I was never one to be crazy or jealous in a relationship. When an ex-boyfriend broke up with me after 1 ½ years and said he wasn't in love with me, I asked why he stayed so long. He said it was because I wasn't crazy and jealous like his other girlfriends and was easy to be with.
So why now am I having these feelings of not trusting the love of my life??
I felt uneasy and he told me it was because I was scared, that for the first time in my life I had real true love.
He said that everything I wanted was on the other side of fear and fear was in my way. He told me to enjoy the journey, because everything was going to be wonderful as soon as he closed his deal.
My anxiety about the situation increased.
Tomorrow: Part 2 The e-mail.