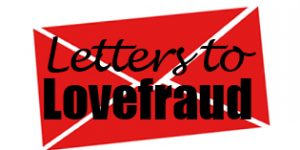 I want to express my deepest appreciation and thanks for this site. I have questions for which I can't find answers. Admittedly I'm new to this forum and I'm sure my story isn't unique as I've read MY story over and over LOL! I'm clearly among my peeps. I say that with humor and with heartache because my family and friends do not understand my situation by no fault of their own. 1- having never been exposed to a sociopath their advice was based on a normal relationship. And 2- I didn't share most of what happened out of embarrassment.
I didn't even realize my X was a sociopath until recently, 3 years after the final breakup. I couldn't figure out why I wasn't bouncing back, why I had no desire to date again albeit being very lonely, why I missed him so much even though I was only a mouse to his cat, and why I was not be able to heal. I was mistakenly trying to handle it on my own thinking he was just a jerk and basing my "recovery" on past normal relationships.
I found this site by accident and in reading, actually devouring, other peoples' stories (because it was finally all making sense to me) really bad feelings that I had clearly repressed are coming to the surface. So I'm experiencing this as if we just broke up.
In a nutshell, I was in absolute heaven those first 2 years. I had just gotten divorced from a rather loveless marriage. I married my best friend who turns out was a lousy husband…but that's another story. He was normal, just not marriage material. We're still friends to this day and have 2 children together.
So there I was at 45, optimistic, ready to start over. I met my spath just one week later. I had no plans to fall in love, thinking I would date a bit and maybe get lucky in a year or two.
My spath had never been married and never had children. Warning!! He was 5 years my junior; but he said he was finally ready for a family and immediately included my kids in his plans. He coached my son's little league, mowed my lawn, we went on family vacations, he upgraded his truck to an extended cab with back seat for the kids, offered a shoulder to cry on when my sister passed away, expensive gifts. Total love bomb. But then it changed.
You know the drill. I was looking for commitment, wanting to plan a real future. Silly me. Don't get me wrong, the sex remained fantastic and we still took vacations. But I started seeing him less and less, except for weekends I didn't have the kids. I told him I'm a package deal and we broke up for the first time.
Three more times we got back together and three more times we broke up over the course of the next 6 years. Each time was worse than the one before. The mental and psychological abuse wore me down to having no self esteem, no friends, being alone on holidays, and gift giving stopped. So did his interest in my children. I realize now he was wooing someone else but I didn't see it back then. He always had a good excuse.
Now that I know what he is and that I didn't do anything wrong (other than let it continue), I feel I can get on with my recovery – finally! I used to be a secure, strong loving person; surely I can find her again. Hopefully I can trust again.
My questions are:
Why didn't his family warn me? We were together 8 years (on and off) Why did they sit back and watch yet another woman be crushed? I think I'm more angry with them than I am with him or myself. Did they choose to stick their collective head in the sand? Any ideas or experiences you can share with me to help me with this newly found anger?