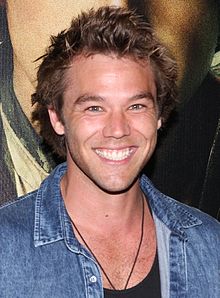 A woman from Queensland, Australia, trying to help her online lover, found herself in the middle of a $6 million romance scam.
The 60-year-old woman met the man, who claimed to be American, 18 months ago. He convinced her to send him $100,000 of her own money. Then she gave the man her bank details, and he deposited $6 million into her account — money that had been swindled from a South Korean business.
In a news article on ABC.net.au, Detective Senior Sergeant Daren Edwards gave his opinion of the woman's actions in the romance scam: "I think it's just blatant stupidity — there's no other word for it."
Those of us who've lost money to sociopathic love interests usually do feel stupid, once we learn that we've been scammed. But are we?
Another scam — leading to tragedy
In another case from Australia, someone stole the identity of Lincoln Lewis, an heartthrob TV actor, and began an online relationship with a young woman called "Emma." It all seemed believable to Emma, because she actually knew Lincoln Lewis — they had gone to primary school together, and she had dated one of his best friends. But the entire relationship was a lie.
This type of romance scam is called catfishing — using online aliases to lure someone into a relationship. I encourage you to read the story — the twists and turns are unbelievable. The catfisher was ultimately caught — but not before causing terrible tragedy to the victims.
Catching a catfish — A terrifying story of virtual deceit and inexplicable malice, perpetrated by the last person anyone expected, on ABC.net.au.
It's not stupidity — it's humanity
But back to the "stupid" comment. In a follow-up article on the same website, an online fraud expert, Suli Malet-Warden, said that the victims aren't falling for the romance scams because of stupidity. Rather, they are reacting to the complex language of love. Scammers shower their targets with validating messages. She said victims are:
"Being told how much they are loved, how wonderful they are … they use that sort of validating language and the prolific nature of it, regular text messages not just through the day, but through the night.

"The victim is then expecting those validating messages to come through. They're incredibly supportive, they're appealing, they're flattering, they're soothing."
This language, Malet-Warden explains, causes the victim's brain to release chemicals related to falling in love — adrenaline, norepinephrine and oxytocin. Oxytocin causes the target to feel trust for the scammer. Plus, the scammer isolates the target from family and friends, eliminating potential reality checks. The target doesn't stand a chance.
So it's not stupidity that makes us fall for romance scams. It's our humanity.

Following are totally normal aspects of human social interaction that sociopaths hijack in order to take advantage of us.
Oxytocin — the cuddle chemical
Oxytocin, a neurotransmitter and hormone, plays a huge role in bonding. Whenever we experience intimacy with a person — and intimacy can be anything from a conversation to a hug to sex — oxytocin is released into the bloodstream. It makes us trust the person with whom we experience intimacy.
When sociopaths pile on words of love and validation — whether communicating in person or online — they cause our bodies to flood us with oxytocin. The oxytocin makes us trust the sociopath. So when they start asking for money or anything else, we are primed to comply with what they want.
Most sociopaths probably don't know the biology of how this works. But they do know that if they can convince us to trust them, they get what they want.
For more information, read:
Oxytocin, trust and why we fall for psychopaths, on Lovefraud.com.
Targeting our emotions
Sociopaths snag us by aiming right for our emotions. This makes sense, because the whole point of a romance is an emotional connection. They target our:
Desire. When we want something, we are vulnerable. Most people want to be loved, want a companion, want to feel valued. Sociopaths seem to offer us precisely what we desire. It's hard to say no.
Excitement. It's exciting to fall in love. If we've been waiting a long time for romance, it's thrilling to finally find it. Sociopaths ramp up the excitement with their over-the-top proclamations of love and promises for the future.
Trust. The human race survived and thrived because of our ability to trust. It's hardwired into our biology (see above). Sociopaths prey on it.
Fear of missing out. We don't want to feel doubts about a romantic partner, because that would mean giving up our dreams of togetherness. What if we're wrong? If we end the involvement, will we miss the great love of our life?
Read more:
These are the 4 emotions scammers often prey on to trick us, on IrishExaminer.com.
Taking advantage of social principles
Over millennia, societies have developed guidelines for social behavior that we've all internalized. Or at least, all of us who are socially normal have internalized them. Sociopaths are aware of the rules of social conduct, but bend or break them to get what they want.
Here are principles of social behavior that sociopaths take advantage of.
Principle of reciprocity. When someone does something for us, we feel obligated to do something for them. This is called "forced indebtedness." Sociopaths often help us, or give us something, precisely to make us indebted to them, so we later give them what they want.
Principle of similarity. Research shows that we tend to like people who seem to be the same as us, and we are more likely to agree with what they want. That's why sociopaths claim to have all the same likes and dislikes as we do. In fact, sometimes they present themselves to be our twin.
Little steps. We like to think of ourselves as consistent. When we say we are going to do something, most of us want to follow through. Sociopaths take advantage of this by asking us to do small, easy things at first — perhaps a small loan that they pay back. We get in the habit of saying yes, and then it becomes difficult to say no.
Read more:
Five psychological reasons why people fall for scams — and how to avoid them, on TheConversation.com.
Raising awareness
In the end, we don't fall for sociopaths and romance scams because of stupidity. Sociopaths use our own human nature against us — our desire for connection, our need to trust, our willingness to be helpful.
But there is another part of our human nature that will protect us — our intuition.
Our intuition is designed to protect us from predators. So we'll usually feel an uneasiness, an internal nudge, that something about a person or situation is not right. But often we're afraid to cut someone out of our lives based on a "feeling." Being aware of how sociopaths manipulate our normal human nature will help us analyze what is going on. The key to protecting ourselves is noticing our instincts, and then acting on them.