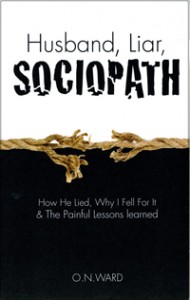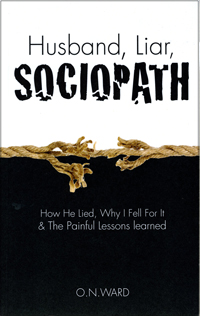 Every week, a chapter of my book, "Husband, Liar, Sociopath: How He Lied, Why I Fell For It & The Painful Lessons Learned" (available via Amazon.com, just click on the title or book cover) will be published here on Lovefraud. To read prior chapters, please see the links at the bottom of the post.
Chapter 45B: Whack-A-Mole Returns
In retrospect, I wish I had had the energy and foresight to move back East immediately, but I was too tired and too ashamed that I had made such a disruptive change in my life, maybe for nothing. Also, both kids seemed to be enjoying life in the mountains, and I did not want to uproot them again in such a short time span. That would hardly be fair to them. There would be time to move back East, just not now.
The game of Whack-A-Mole had returned, but now it was occurring in a place of great social isolation for me. I had no friends or family in the area, no job or volunteer activities to fall back on for validation, no outside human interaction. In that context, the game was desperately eroding, hacking away at my newfound strength and hopefulness. To create a life of my own, I started making new friends, tutoring, and sending out resumes.
Still, in case Paul was reacting to the upheaval from moving—a stressful life event—as well as to managing his company remotely (which I had always been concerned about), I tried to give him the benefit of the doubt and "invest in my marriage" once again. I woke up every morning determined to show interest in Paul and express my love to him, to share my enthusiasm for our family's new life in the mountains. But it was useless. Each interaction I initiated merely provided an opportunity for Paul to play Whack-A-Mole once more.
For the first time, in a flash of insight, it became clear to me how Whack-A-Mole really worked and what role I played in the abusive game. Although this was not necessarily happening at a conscious, purposeful level, throughout my marriage, to prove to myself as well as to Paul what a good person I was, I tried to engage Paul daily in some way, to share my life, my concerns, to learn more about his life, celebrate his successes, and to be supportive when he needed it (which he almost never did, because that would validate me and imply weakness for him). It was this active engaging of Paul that gave him the ability to play Whack-A-Mole with me. The mole (me) was constantly venturing out of its hole to interact with Paul, and by doing so I was (excuse me for mixing metaphors) a sitting duck. It occurred to me that Paul might never engage the mole in a positive, healthy interaction, nor let the mole run away. It was quite possible that Paul simply wanted the mole to keep poking its head out of its hole so he could feel the power, superiority, and satisfaction of whacking it back in. All the while, he encouraged the mole to blame itself for its miserable existence and to come out and play again, to try to show what a good wife I was by trying to have a meaningful interaction with my husband.
Finally understanding my role in the game, I stopped the insanity of doing the same thing over and over and expecting a different result. After years of trying to figure out some way to interact with Paul that would help us connect or reconnect, I simply stopped. I decided not to interact with Paul at all unless he initiated a positive conversation or interaction with me. I decided to not even say "good morning" to him unless he said "good morning" to me first. If he interacted with me in a respectful way, I would respond in kind. But if he ignored me or was harsh with me, I ignored him. No negative reaction, no reaction at all.
I did not know it at the time, but I had stumbled upon a strategy other victims of sociopaths have used to get a sociopath out of their life when having absolutely no contact with the sociopath is not an option. It is referred to as the "grey rock method." It involves turning yourself into such a boring, nonreactive person around the sociopath (psychopath, narcissist) that the sociopath loses interest and leaves you alone, because you are no fun to manipulate and control. Like a cat toying with a mouse, once the mouse stops squeaking, struggling, and running about, the cat is likely to find more exciting things to do.
The one exception to my new strategy was that I was upfront with Paul about my perception that our marriage was spiraling down again and that the situation had become unacceptable. We needed to either fix the problem or end our marriage. We had been married long enough to know that this was not going to fix itself, and that the change of venue I had worked so hard to bring about had had no impact on our relationship. I loved our relationship for the year prior to moving to Utah and was willing to work on our marriage to bring it back to that point, but I could not do it alone. I wanted to know which direction he wanted to go—to work on our marriage with professional help or to end it. Months passed without Paul answering the question or engaging in a conversation about our broken marriage and what he wanted to do about it.
Privately, I consulted two divorce lawyers, and to my horror learned that once I had lived in Utah three months, the State of Utah and its laws had jurisdiction over my children and their fate in a divorce. I was past the three-month mark. I was stuck. Without Paul's endorsement or that of a judge (which I was told I was unlikely to get, because it is so important to keep families together in Mormon Utah), I could not relocate Jessica and Daniel to another state—even one in which we had lived for years up to a few months ago.
One night soon after that, without warning or any obvious trigger, Paul stomped into our bedroom at midnight and awakened me. "So this is it!" he screamed.
"Paul, I am happy to talk to you, but not by you waking me up and yelling at me in the middle of the night."
The next morning, the next day, the next week, and the next month, Paul was silent on the issue. I felt the ball was in his court. I had made my position clear. I waited.
Start from the beginning:
Go to previous chapter:
Notes
Identifying names, places, events, characteristics, etc. that I discuss here and in my book have been altered to protect the identity of everyone involved