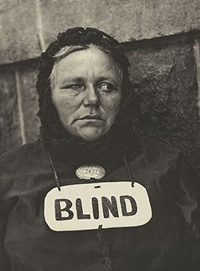 Back in 2001, Veronica Dale Hahn, 60, of Bonifay, Florida, told the U.S. Department of Veteran's Affairs that she was 100 percent blind in both eyes due to her military service. The VA believed her, and started paying her veteran's disability benefits. In 15 years, she collected $394,800.85.
In the meantime, she obtained driver's licenses in New Mexico, Alabama and Florida, with no vision restrictions. She drove her vehicle and worked full-time as a case manager at state correctional facilities.
Hahn pleaded guilty last week. When she is sentenced, she faces 10 years in prison.
Holmes County woman pleads guilty to fraudulently receiving veterans disability benefits, on Justice.gov.