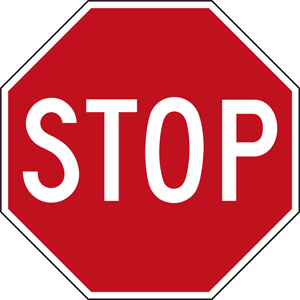 Editor's note: The Lovefraud reader "Jay Anthony" posted the following as a comment on November 10. It is reproduced as an article so that readers who may have missed it can benefit from Jay Anthony's insight.
Highly sensitive individuals are certainly going to suffer from shock, among other deep emotional symptoms, after dealing with a psychopath.
I was raised in a highly dysfunctional Italian family so the ability to rebound has helped tremendously in adult life. My childhood was a sink or swim situation of whose lessons I've carried into adulthood. This has made it much easier to overcome the experiences I've personally had with psychopaths/sociopaths (and there has been more than one).
Because let's face it, my family suffered from nearly every Cluster B personality disorder known to man. There was without a doubt psychopathy in the family as well. Surviving that with one's mind left intact deserves an award of some kind lol.
I would like to share with those here some information that I've gathered over the years in coping with these types of people. Experience is extremely important and I have it in this case (too much of it, really).
I would be honored if you would allow me to share some of this information out of care and concern for my fellow human beings. I believe it's imperative that we stick together. We are survivors, after all.
1. It is important that we build a strong resistance to the plague that is the psychopath and cluster B individual. However, giving them such a powerful label isn't the way to go in my opinion. In reality, they are just another human being with vulnerabilities.
They are not all powerful, god-like beings completely impenetrable and untouchable. No, not even close.
I learned very young how to allow insanity to roll off of my back. This is a learn-able trait and can save you months even years! of heartache. The thing to tell yourself frequently and this is a mantra, by the way:
"It's their problem, period. This does not mean I'm broken, undesirable or hopeless. This simply means I must watch my back because human predators do, in fact, exist."
2. If they didn't love you, they didn't love you. There is absolutely nothing you can do about that. You MUST love yourself first and foremost. Once you sincerely love yourself, being a victim of these types of people becomes less and less. Why? because you're not an ideal target any longer. They love vulnerability, shame based mentalities, self doubt and low self esteem in general. They require these characteristics to be alive and kicking within their victims.
"˜Faking it to make it' doesn't cut it in these scenarios. Those four issues put a large and highly visible target on your back.
Also, psychopaths will take those adults who hopelessly crave and literally thrive on attention (similar to needy children) and bury those individuals alive. They realize what a phenomenally vulnerable trait this is, and they exploit the living hell out of it.
3. You must learn to become consciously aware of what you truly feel as a human being: what you feel about yourself, about others, about the world in general. If you are not a mindful person overall, you are a psychopath's dream victim!
You must know yourself deeply and be willing to stand up for YOUrself no matter what. Psychopaths want an easy target not a self aware, assertive, perceptive and emotionally strong individual. You MUST become a self aware, assertive, perceptive and emotionally strong individual.
4. The signs ARE there. You must pay close attention, listen with your gut (not just your ears), intuition is your friend.
Ask questions ALWAYS. If you're receiving lame brained, oddly eccentric, neurotic or strange answers in general, red flag!
So your mother, father and siblings didn't offer you enough love? That means you allow just anyone to schmooze their way into your life? No, absolutely not.
5. New love interests asking to: borrow things like money, your vehicle etc., asking to use your hard earned resources in any way, asking to use your hard earned network of people, asking to take care of you. Really? I've just met this person! No, absolutely not. Your standards for those you allow into your life must be high. Morally, emotionally, and spiritually. Anything less is unacceptable.
If they seem like an odd duck in these areas, Beware! Hold yourself accountable for who you allow into your life and why.
6. They have it all. They want to take you around the world baby! They want to take care of you in only the very best of ways. They want to change your life for the better sweetheart. Really? You've only just met this person two weeks ago. Who are they? What causes you to fall so easily? This is not your family, this is some stranger who ignited neurons in your brain. Mindfulness! Self Control! Imperative.
7. Body language. Even the very best of psychopaths are off just a bit. Pay close attention. Learn it, live it, abide by it! I'm not kidding, this can literally save your life. Body language.
8. Perfection. Really? Red flags to the moon and back. Nobody is perfect, nobody. Those attempting to be or attempting to convince you that they are should be labeled as emotionally suspicious immediately.
He/She rarely if ever makes mistakes. Seems too good to be true. Seems to consistently know exactly what to say, when and how to say it and to most everyone. Does not take kindly to mistakes being made by others.
Not good not good at all!
Healthy people are imperfect. Healthy people have others who they innocently or purposely at times rub the wrong way. Healthy people are not supposed "masters of the universe" and they do not expect others to believe that they are. Healthy people don't require sycophants, followers and flocks of any kind. Healthy people don't require that absolutely everyone trust them. That's obscene. That's sick.
Imperfect, self aware, capable of taking NO for an answer and often, sincerely apologetic when necessary and genuinely humble is perfection in this case. Can psychopaths fake these traits? Of course they can! Not for very long.
Moving in with, marrying or having children with someone you've only just met or you've only just begun to get to know? Are you insane? It was nearly 4 years before I married and attempted to have children with my first wife. We were together for 20 years after that. Healthy people have some patience.
9. You're afraid to say NO? Expect to be exploited. You should consider saying NO from the very beginning. The sooner you do the better off you are. Say NO early and often enough to a psychopath and they'll drop you like a hot rock!
I'm not suggesting that you say NO to things that you feel otherwise about. I'm suggesting NO be in your vocabulary and frequently enough to test your potential partner very early on. Anything less can be dangerous.
10. We helped create this! Our cultural beliefs helped create this epidemic. Sincere Love and healthy discipline absolutely is where it's at. Until we get back there somehow expect things to become worse.
These suggestions are not a cure all, however, they can help quite a bit.
Much Love to all of you,
Jay