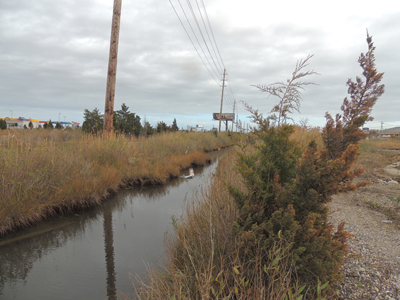 Nine years ago today, on Nov. 20, 2006, the bodies of four women were found in a drainage ditch outside of Atlantic City, New Jersey.
Nobody was ever arrested in the case. Now, a criminal profiler from New Jersey, John Kelly of S.T.A.L.K. Inc, is offering a $25,000 reward for information leading to the arrest and conviction of the killer.
The profile Kelly and his team developed is chilling. It reads, in part:
"He has an extreme foot fetish and has a collection of women's shoes and the shoes of his victims "¦ He is nonsocial and likes to keep to himself. he is narcissistic (everything revolves around him), and he is also very concerned with making himself look good in all aspects."
Donna Andersen wrote the story for the Daily Mail.  You can read it here:
EXCLUSIVE: 'He got his sexual kicks from women's feet.' Investigator offers $25,000 reward to help capture the 'Atlantic City strangler' who murdered prostitutes and left them face down barefoot in a drainage ditch, on DailyMail.co.uk.