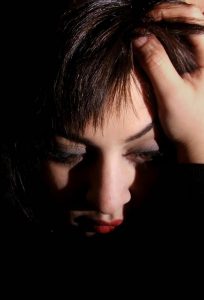 Once I figured out that my entire relationship was a scam, the person I was most angry with was myself. I really beat myself up. Why did I fall for the lies? Why was I such a chump?
Sound familiar?
Since my disastrous experience with my sociopathic ex-husband, James Montgomery, one of the most important things that I've learned about tangling with sociopaths is that we shouldn't be so hard on ourselves for believing them.
We are not stupid. We are normal, empathetic people who didn't stand a chance against skilled predators, and here's a dozen reasons why:
1 . No one told us about sociopaths. In school, church, college or even magazine articles, we never learned that there are people among us who seem to be normal but live their lives by exploiting others.
2. We are conditioned to be nonjudgmental and forgiving. All our lives we hear messages like, "we're all created equal" and "everyone deserves a second chance." No one says anything about exceptions to these platitudes.
3. We want to help people. We feel good when we offer assistance or do something nice for others. Sociopaths take advantage of this with their "pity plays."
4. Sociopaths are professional exploiters. They've been manipulating, lying and exploiting all their lives. They are very, very good at what they do.
5. Human beings are lousy lie detectors. Research has shown that people can spot a lie only about 53% of the time. That's not much better than flipping a coin.
6. The "warning signs" of lies do not work with sociopaths. They feel totally entitled to lie, so they do not exhibit any signs of distress or anxiety. That's why they can pass lie detector tests.
7. We are biologically programmed to trust people. Our bodies release a neurotransmitter called "oxytocin" when we experience intimacy — anything from a hug to conversation to sex. Oxytocin makes us trust people.
8. We all have vulnerabilities. A vulnerability means we want something. Sociopaths target our vulnerabilities by promising to give us what we deeply desire and to make our dreams come true.
9. Sociopaths hijack the human bonding system. They pour on the attention to make us feel close to them, and then they do something to make us feel fear and anxiety. This actually makes the psychological bond stronger.
10. We are not taught to trust our instincts. Usually we intuitively know something is wrong with the person or the involvement fairly early on. But no one tells us to listen to our gut.
11. We're taught to give the benefit of the doubt. In the legal system, "everyone is innocent until proven guilty." We apply the same standard to our involvements, staying until we have proof. Then it's far too late.
12. We are normal people who have a heart and a conscience. And that's exactly what sociopaths use against us.