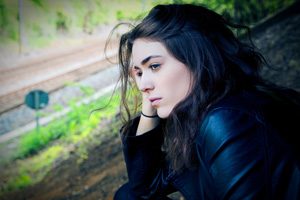 A Lovefraud reader recently sent me a story from the BBC about a relationship with a sociopath, although the article never comes out and says it. Here's the summary:
When Anna, an actress, fell in love with an older and more successful actor he seemed like the perfect man. They quickly became engaged – but then he began to change. It took time for her to realise that her fairytale romance had become an abusive relationship.
The article highlights typical behavior of a predatory sociopath, and the typical responses of his unsuspecting target. I point out 50 warning signs below. But first, I invite you to read the article.
Emotional abuse: 'My fiancé seemed perfect – but he wanted to control me', on BBC.com.
Thom – warning signs of sociopathic behavior
Thom immediately started following Anna on Twitter.
After their first coffee date, Thom started sending Anna 50 to 100 text messages a day.
Thom complains that Anna's text replies are short, making her feel inadequate
Thom took a massive interest in Anna's life, childhood and family.
Thom told Anna he was jealous about her previous boyfriends.
Three weeks after they first met, Thom asked Anna to move in with him.
When Anna asked Thom about abusive emails he'd sent to previous partner, he swore and changed the subject.
Thom blamed Anna for causing him to neglect his family.
Thom gave Anna many gifts – none of which she actually wanted.
Thom gave Anna expensive clothes that he wanted her to wear.
When Anna talked about a happy experience, Thom said he was jealous that he wasn't there.
Thom tried to control what Anna talked about.
Whenever they weren't together, Thom overwhelmed Anna with messages.
If Anna was in a good mood, Thom would instigate a fight.
Thom proposed after they knew each other only three months.
Thom was patronizing and dismissive of Anna's acting career.
At their engagement party, Thom made no effort to talk to Anna's friends.
Thom got drunk at the engagement party.
Thom became angry and threw objects across the room.
Thom screamed and swore at Anna.
Thom called Anna a slut, told her to take her ring off and get out of his house.
Thom told Anna that she made him want to kill himself.
Thom would begin an argument being aggressive and abusive, tear Anna down, and then turn on the tears, claiming to be the victim.
Thom's drinking escalated.
Thom continued to control and abuse Anna.
Thom turned the information he'd learned about Anna's past into ammunition to abuse her.
After making hurtful statements to Anna, Thom claimed he didn't remember them.
Thom kept bugging Anna to quit her side job until she did.
Thom sent an abusive email to an ex-girlfriend and had no remorse about it.

Anna – warning signs that she was dealing with a sociopath

The relationship felt like a fairy tale – too good to be true.
A friend told Anna that Thom was bad news, but she couldn't believe it.
When the relationship got bad, Anna felt like an addict, hoping it would return to how wonderful it was in the beginning.
Anna panicked and apologized for supposedly causing Thom to neglect his family, even though she did nothing wrong.
Anna felt like she had to fit an image of what Thom wanted in a girlfriend.
Anna felt obligated to respond to Thom's many messages right away.
Anna felt like she was in shock due to Thom's sudden arguments.
Anna hated her engagement ring, and felt like she was supposed to fit into Thom's image of what he wanted.
Anna didn't want to believe that her fiance could be a drunk, screaming man.
Anna was afraid to leave Thom.

Anna was afraid of what Thom would do.
The relationship started to affect Anna physically – she stopped eating.
Anna didn't want anyone to think badly of her fiancé.
Anna told herself that all couples argue.
If Anna invited a friend to visit, she became nervous about when Thom would come home.
Anna constantly had to wonder, what will happen today?
Anna had a ball of anxiety in her stomach.
Anna began feeling that she didn't want her family at her wedding.
Anna made her career fit around Thom's career.
Anna felt like nothing was hers, not even her thoughts.
Anna felt like she shouldn't seek assistance from domestic violence counselors because Thom hadn't hit her.

This BBC story is a highly accurate portrayal of a controlling relationship. If this sounds at all like your relationship, you need to learn about sociopaths.