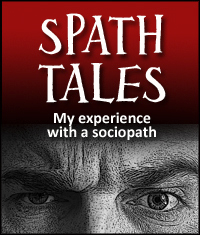 Editor's note: Lovefraud received the following story from a reader whom we'll call, Jane19. Names have been changed.
After a stroke I became increasingly isolated and lonely.
I turned to online chat sites. It wasn't long a matter of days before a guy introduced himself. Roger seemed very charming and smart and seemed to be going through a tough time divorcing. We had children of a similar age; we had much in common.
He failed to disclose that his current wife wasn't his first. After I had done a background check, when my gut told me there was something not right, I found out he had been married prior. When confronted with his lie and deceit, he gave me a long, very believable story as to why he didn't disclose. Months went by our relationship grew, more red flags appearing, eg: he told me his colleague was very attractive and he spoke about her to the point of obsession.
Months went by and we decided to meet. I met him in Chicago and we flew back to his hometown in Florida.
When I got there things started to come to light. I found out his wife wasn't the monster he made her out to be.
I found numerous photos on his iPad of this colleague. Then I found messages from an ex lover. After this I left for home. This is where it gets interesting.
Feeling unsettled by his denial anything was going on with this ex lover, I decided to contact her via Facebook. She confirmed my worst fears. As soon as I left our appointment he moved her up and they began rekindling their relationship. She knew nothing of me. All the while he was still continuing a relationship with me, even though because I was home it was only via text, phone and video. I confronted him and he denied. He said she was lying. I did not believe him. She showed me photographic evidence.
But he had a way with words, where he would make you question your sanity. So I decided to tell his ex wife of my presence and what had happened. She told me he had had an active marriage whilst with me, and she had come home from work one day to find he had fled their home with no word or warning, leaving her and their autistic child to fend for themselves.
After that we both joined forces and did some digging around. There where 9 other online women like me, duped till he had them charmed and manipulated. Then he met them in hotels for sex, pretending to be in a relationship.
Every one of us where told the same story, the same lies. But he had a way of manipulation and making me feel crazy.
When he told me he had changed and was seeing a psychologist, I gave him another chance because I loved him.
Then I got in his e-mail and found hundreds of connections to women from online sex chat sites. He was grooming them with the same charm and lines he gave me, and those before me. Enough was enough. I was sick of him making me feel I was crazy, but it was so hard to walk away from him. He hated being questioned.
He had the same lines and would flip and project anytime I questioned him. It was exhausting, to the point I lost myself. I was a shell of my former self.
I'm not sure I'll ever get over being duped and groomed by an online predator who just wants to f*ck you for free because he can't afford hookers.