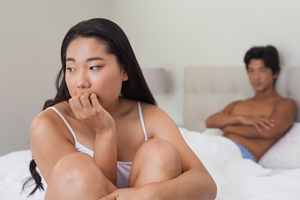 "Best sex ever!" that's how countless Lovefraud readers have described sex with sociopaths.
People have told me that they know the sociopath is bad for them, and they need to end their involvement, but they don't want to give up the sex!
Other people have told me that they're afraid they'll never find another partner who is so sexually exciting!
I specifically asked about sex in three Lovefraud surveys. How do people who were in romantic relationships with people whom they now believe to be sociopaths rate the sex?
In the Romantic Partner Survey (2011) 75% reported the sex was extraordinary or satisfying, at least in the beginning.
In the Female Sociopath Survey (2014-15), 84% reported the sex was extraordinary or satisfying, at least in the beginning.
Even in the Senior Sociopath Survey, now underway, 57% reported the sex was extraordinary or satisfying, at least in the beginning. And this was sex specifically over the age of 50.
Why is this? Why are sociopaths so hot in bed? Here are seven reasons:
Sociopaths crave stimulation
The desire for excitement and stimulation is an integral part of the disorder. Sex, of course, is one of the most stimulating activities a human being can enjoy. Sociopaths want it. A lot.
Sociopaths get a lot of practice
They start young and engage frequently. Precocious sexuality is one of the early behavior problems typical of a sociopath. As they get older, sociopaths continue to engage in frequent, casual sex. Sociopaths have plenty of partners, and plenty of opportunities to learn.
High levels of testosterone
All sociopaths, both male and female, have very high levels of testosterone. This is the hormone that makes people compete for partners and then mate with them. So with high testosterone, sociopaths do a lot of competing and mating.
Lots of energy
This means endurance. In fact, many sociopaths require very little sleep. So what do they want at night instead of sleep? Sex.
No fear or shame
Sociopaths have no fear and no inhibitions. Consequently, they fail to develop guilt, shame, a conscience or a sense of morality. Social proscriptions against particular acts mean nothing to them. They don't care about the discomfort of their partners either.
Sex with anyone
Sociopaths come in many sexual orientations straight, gay, bisexual, and all of the above. Many sociopaths are neither straight nor gay they will have sex with anyone. In some cases, a sociopath's sexual orientation may be described as "fluid." With all the experimentation, they learn plenty of new techniques.
Sociopaths get bored easily
Sociopaths want sex in a lot of different ways, a lot of different places, and with a lot of different people.
While you are their object of desire, your encounters may seem highly erotic. But sooner or later, the sociopath gets bored. Then, in search of more stimulation, the sociopath may push you to participate in activities that you find uncomfortable.
If you decline, the sociopath will most likely look for new partners especially partners who are willing to go along with his or her desires.
The bottom line
So what does all this mean for sociopaths and sex? They have voracious appetites, they indulge often and anything goes.
But just because there's sex—even what appears to be wild, passionate sex—doesn't mean there's love. Sociopaths may be technically competent lovers, but there will never be any true intimacy or emotional sharing involved.