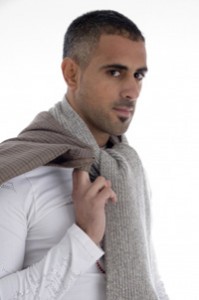 Lovefraud received the following letter from a reader whom we'll call, "Margaret Louise."
Please point me in the direction for good advice about recovering from heartache caused by my adult son, who is a sociopath. And, help me realize my responsibilities as his parent.
Joshua is 33 years old. He has 3 children by 3 different women. While he is in the relationship with the women, I am blacklisted from contact with my grandchildren. As the relationships fall apart, and the mothers realize they've been duped, I can begin to have that cherished relationship with my grandchildren and fortunately with the mothers.
Because I have developed a wonderful relationship with Joshua's most recent ex-wife and their 3-year old son, I was seeing more of Joshua and we were able to tolerate each other, even be cordial. However, as he has entered into another new relationship, he has reverted to being cruel and verbally abusive.
It is my opinion that he is trying to wipe his slate and present himself to her as a victim.
I have decided that this is the very last time that I will put myself in this situation with Joshua. My heart aches for giving up on him but I don't think I can take any more rejection and cruelty from him. Also, there is great concern about my role in protecting others that may have to deal with him.
Every time there is a school shooting, mass murder, or other events caused by emotionally sick or mentally ill persons, the public seems to always ask, "Why didn't those in his life do something?"
If this is my responsibility, how do I best go about it? If it is not my responsibility, how do I let go of the guilt?
Of course, I know there are always repercussions from Joshua if I get involved. But, the lives of the others are important. Especially, the children.
And, how likely is Joshua's behavior to become physically dangerous to any of us in his life?
Donna Andersen responds
Margaret Louise,
I am so sorry for what you are going through. I've heard from other parents in your situation, and it is extremely painful.
First I want to address your question about violence. Although the public perceives sociopaths as deranged serial killers, most of them never kill anyone. In fact, plenty of sociopaths are not violent at all — they wreak their havoc psychologically and emotionally.
The best predictor of future behavior is past behavior. Has Joshua been violent in the past? I am referring to any kind of violence — towards people, animals or property. If the answer is yes, there may be reason for concern. If he does not have any history of violence, he is less likely to be violent in the future, although, of course, anything is possible — especially if he gets involved with drugs.
You asked about your responsibilities. Here's how I see it:
1 . When you have the opportunity, tell the truth about his behavior.
Many parents cover for their disordered adult children. This is one reason why sociopaths who still see their families continue to get away with manipulation and exploitation. Parents and other relatives stay quiet about their disordered children's bad behavior.
This sometimes happens when the sociopath brings home a new love interest. Parents hope the new partner will be the person who finally gets their offspring turned around. Or, parents want the new partner to take the disordered individual off their hands. One Lovefraud reader told me that on the day of her wedding to a man who turned out to be a sociopath, the mother of the groom said to her, "He's your problem now."
It sounds like your eyes are open about your son's behavior. Perhaps you did try to warn some of the women he snagged, and they didn't believe you. This is common — sociopaths are great at impression management and seduction, so it is often difficult for victims to hear warnings from others. All you can do is try.
2. Do not enable him.
Some parents of sociopaths keep cleaning up the messes these ruthless manipulators make. I've heard of parents who continuously give their disordered kids money and bail them out of jail.
Sociopaths will exploit anyone, including their parents. They will keep taking as long as you keep giving. If he gets himself in trouble, let him deal with the consequences.
3. Do what you can for your grandchildren.
Your son will likely cause upheaval in their lives, and it may be very important for them to know that their grandmother loves them.
However, recognize that your own health and safety come first. If being involved with your grandchildren jeopardizes you, your safety or your peace of mind in any way, you may have to stop contact with them.
Your recovery
As far as your own recovery — please recognize that you have done your best. If you are concerned now about your grandchildren, I am sure that you were concerned about Joshua when he was young, even when he was difficult, as he probably was.
But the time does come when you have to let go. As sad as it is, you have reached that decision.
Joshua is an adult now, and he is making his own choices.
This is a bitter loss — perhaps more difficult than death, because he wasn't taken from you; you had to decide to remove him from your life.
You are justifiably heartbroken. So I suggest that you allow yourself to grieve. Allow yourself to feel the disappointment, the betrayal, the pain. It is by feeling the pain that we can move through it, and reach the other side.
Take care of yourself first. If you can safely offer assistance to your grandchildren and their mothers, do that. Then turn your son over to God or whatever higher power is meaningful to you.