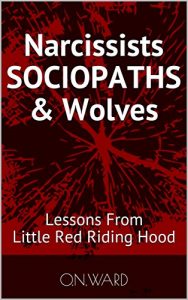 Ev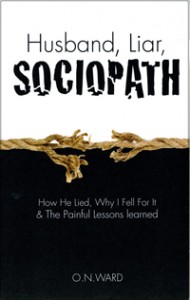 ery week, a chapter of my book,"Husband, Liar, Sociopath: How He Lied, Why I Fell For It & The Painful Lessons Learned" (available via Amazon.com, just click on the title or book cover) will be published here on Lovefraud. To read prior chapters, use the links at the bottom of the post.
I've also just released a new ebook titled Narcissists, SOCIOPATHS & Wolves: Lessons From Little Red Riding Hood. (Just click here to find it on Amazon.com Narcissists SOCIOPATHS & Wolves.)
Chapter 56C: It's Not Over Until Paul Says It's Over
It was beyond my control. Finally accepting that, and forgiving myself for the mess that, despite my best intentions, my life had become, brought me a peace that had eluded me previously. Yes, I might end up poor, but I would survive. Yes, I might not have a relationship with my daughter for years, if ever. I could not control that. I had to accept it. Wanting something that would be thwarted while she lived with her dad and chose to be financially dependent on him could only bring me pain, so I let go.
There was some comfort when the psychologist asked for a final conference with just me. We talked about Jessica and Daniel and how best to help them and if I was getting the support and help I needed. Before I left, the psychologist assured me that he had talked to Jessica at length about me. "You two have a strong and loving foundation," he said. "In time she'll come back to you if you stay open and if you do your best to never say anything negative about her father. I know you've been very restrained, but you haven't been perfect. She has to come to her own conclusions about her dad and about you. She made it clear that you never threw her out of your house and you never abandoned her, as Paul has been telling people and as he told me. Give it time."
Tears slipped from my eyes as I listened. I refused to allow myself to hope the psychologist was right, for hope would keep the issue of wanting a relationship with my daughter alive, and keeping the issue alive would mean keeping the pain alive. I simply had to disengage—completely. If Jessica came back to me, I would be welcoming and loving. If not … well, I cannot control that. I am not a sociopath. I will not try to control my daughter, because the only relationship worth having with her is one that both of us choose freely.
Start from the beginning:
Go to previous chapter:
Notes
Identifying names, places, events, characteristics, etc. that I discuss here and in my book have been altered to protect the identity of everyone involved.