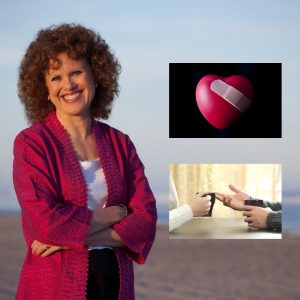 The most telling sign that you've been dating a sociopath is confusion. This person claimed to love you, but after the initial whirlwind romance, treated you like dirt. Your partner would be absolutely brutal to you, and the next day, maybe even the next hour, act like nothing ever happened. He or she seemed to be proud of you, and then did nothing but criticize you.
You finally figured out that something was wrong — he or she was disordered — and you ended the involvement. And then you started to second-guess yourself — what if you made a mistake?
There are reasons why you feel so conflicted, and I've helped hundreds of people find validation and clarity after the insanity of these relationships. In fact, I offered similar advice, over and over. (No we weren't all dating the same person, but sociopaths seem to operate out of the same playbook.)
Now I've distilled my most common recovery advice into two one-hour webinars:
Webinar #1: Why it's so hard to get over loving a sociopath and how you can recover
You still want your ex-partner — even though you believe this person is bad for you. Here's how to break your obsession, recover emotionally and move on.
Webinar #2: Dating again after the sociopath
You'd like a romantic partner, but after one sociopath, you're afraid of meeting another. Learn how to protect yourself from dating scammers and predators.
My two webinars are available separately or as a bundle, for a 10% savings. Once you purchase the webinars, you can review them as often as you want, for as long as you want.
There's more! Add a personal consultation
If you buy the webinar bundle, you can add on a personal consultation with me, and you'll save 26% on the consultation. So you'll understand in general why sociopaths do what they do and how you can move forward, plus I'll offer you advice tailored for your personal situation.
I personally vouch for the fact that recovery is possible. After my divorce from a sociopath, I found a new love, and we've been together for 17 years. I'd love to help you find your lasting happiness.
For more information, click the link below: