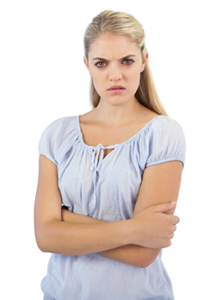 In a post on Yahoo!, here's how a woman describes her mother:
She was a woman motivated solely by money and other shallow luxuries of life. If her husband spent 17 days of a month out of the country, signing huge deals, it was only to bring to his beautiful (on the outside) wife all the extravagances he knew, she had an eye for – perfumes from Paris, dresses from London, and lipsticks from New York. My father was basically running errands to populate my mother's closet, in the guise of business meetings.
While her husband was on these business/shopping trips, the wife entertained another man in her bed.
And the woman telling the story well, the whole scenario affected her, although it's unclear whether she is disordered or traumatized.
I didn't cry at my mother's death, I laughed at my father's gullibility, on Yahoo.com.
Link sent by a Lovefraud reader.