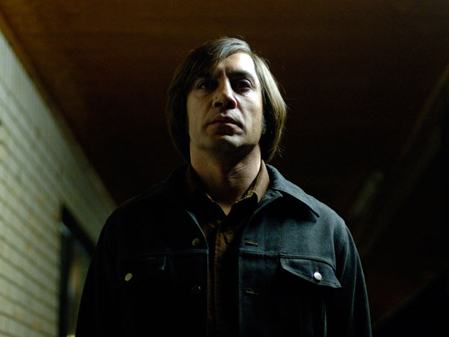 A paper recently published in the Journal of Forensic Sciences investigates the relationship between cinema and psychopathy to describe and analyze the portrayal of fictional psychopathic characters in popular films over cinematic history.
Rather than assessing their commercial success or "esthetic efficiency" and appeal, authors Samuel J. Leistedt, M.D., Ph.D.; and Paul Linkowski, M.D., Ph.D. assess the degree to which the fictional characters portrayal was realistic from the clinical and psychopathological viewpoint of psychiatrists, clinical psychologists, and mental health professionals.
Four hundred films made between 1915 and 2010 were studied and yielded 126 psychopathic characters 105 male and 21 female.
Among recent films, the study finds among the most interesting and realistic psychopathic characters is Anton Chigurh in the 2007 Coen brothers' film, No Country for Old Men. Two more that topped the list were Henry Lee Lucas from Henry-Portrait of a Serial Killer (1991) and George Harvey in The Lovely Bones (2009). In terms of a "˜successful psychopath,' Gordon Gekko from Wall Street (1987) wins.
The 71st annual Golden Globes are today. What characters from this year's Golden Globe nominees do YOU think would make the "most psychopathic" winners list of 2014?
The most accurate psychopaths in cinema, from MindHacks.com
Psychopathy and the Cinema: Fact or Fiction? in Journal of Forensic Sciences. (This is a locked study but can be viewed for a fee.)