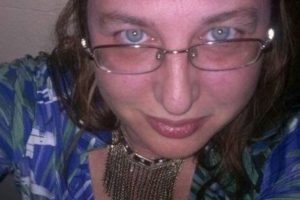 Yoshe Ann Taylor, a mother of two and former kindergarten teacher from Australia, thought she found love on the Internet. She communicated throughout 2013 with "Precious Max," who said he was a successful South African businessman selling Cambodian arts and crafts.
Actually, Precious Max was a con man and drug dealer. When he invited Yoshe to visit him in Cambodia, he sent her home with a knapsack full of arts and crafts "samples" — and two kilos of heroin sewn into the lining.
Yoshe was arrested at the Phnom Penh airport and charged with drug trafficking. Despite protesting that she was a victim of love fraud, she was convicted and sentenced to 23 years in prison. Precious Max, who was actually a Nigerian named Nwoko Precious Chineme, was also convicted and sentenced to 27 years in prison.
Worse yet, it was the Australian Federal Police (AFP) who tipped off Cambodian authorities. Then, even though the AFP found other people whom Precious Max had tricked into being drug mules through love fraud and did not prosecute them, they did nothing to advocate for Yoshe's release.
But finally, on May 9, 2018, after serving almost six years in a Cambodian prison, Yoshe was released.
Precious Max, however, is still running his love fraud scams — from behind bars in Cambodia.
Wrongfully convicted Australian mother free after six years in Cambodian prison, on SBS.com.au.
Love-scam victim in jail after AFP tip-off, on SMH.com.au.
Learn the dangers of internet dating, and how to spot a con man, in Lovefraud's webinar: