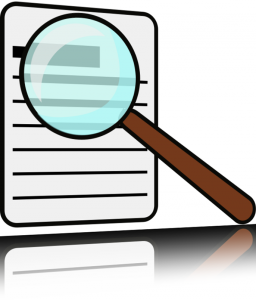 Divorcing my sociopathic husband was horrific. Hopefully, what I've learned can spare you some pain and aggravation, but by the very nature of interacting with any sociopath, there will still be pain and aggravation.
Few Documents Can Stand Up to Intense, Constant, Malicious Scrutiny—But Do Your Best
My book Husband, Liar, Sociopath: How He Lied, Why I Fell For It & The Painful Lessons Learned (available via Amazon.com) chronicles my corrosive marriage and my toxic divorce. The book, however, does not delve into the specifics of my divorce agreement that provided the foundation for excessive post-divorce legal expense and litigation.
Other lawyers who reviewed my divorce agreement felt my attorney had done a good job. But these attorneys also said that when you are up against someone who spends his or her time combing through the divorce decree trying to find any area of ambiguity, that no divorce lawyer or decree can stand up perfectly to that degree of malicious scrutiny and attack. The devil is truly in the details. It's important that you get a lawyer who understands sociopathic behavior, has dealt with this before and is sympathetic to your need to focus on details, details, details.
Here's what I learned the hard way about alimony.
(I'm going to alter the specifics below, as I did in my book, so they don't link up with my legal divorce document.)
Be Specific
As an example, let's say my divorce agreement called for monthly alimony of $1,500/month for six years starting June 1st 2014.
Seems straight forward, right? Wrong!
What's Missing
When must the money be received?
Good question. Most normal people would assume that since the money is owned monthly it needs to be paid each month. But did my divorce degree actually specify that? The answer for my divorce decree was "not quite." I've been to court over issues like this that seem straight forward, but when examined under a magnifying glass have the smallest bit of wiggle room.
For example, my ex-husband could argue that while the amount of money owed is $1,500/month that it does not say when it actually needs to be paid. Hence, he could argue that he just assumed that he could give me one lump sum at the end of each 12-month period: $18,000 on May 31s 2015, $18,000 on May 31st 2016, etc. Even worse, he could argue that he thought it was reasonable to just pay me one lump sum at the end of the six year period–$108,000.
When $1,000 Does Not Equal $1,000
Of course, for cash flow purposes (rent, utilities, food, etc.) I probably need money now—not a year from now; not six years from now. Also, most of us have been taught or intuitively know that money now and money a year from now are not interchangeable. If there is 2% inflation, for example, $1,500 received today is more valuable to me than $1,500 received a year from today, none the less six years from today.
For this reason, be careful about agreeing to a fixed amount of alimony for a long period of time, as that same monthly payment is far less valuable years in the future.
Also, if I can invest some of the money and it will grow at 5%/year, $1,000 invested today is worth $1,340 six years from now. Hence, I want my money "now," not at some future date.
Going To Court Is Expensive
To straighten out when the monthly alimony owed is actually paid, "Just take him to court!" you might say. Okay, that makes sense, but here's how that's likely to play out. If I take him to court, I'm likely to win and have the judge rule monthly payments are required. Yet, because my ex-husband could argue that there was genuine ambiguity in the divorce degree, and, that based strictly on the words in the divorce decree he reasonably assumed that the amounts were just due once a year or in one lump sum at the end, then the court case is likely to be viewed as any valid disagreement between two people. Hence, I won't be awarded my attorney's fees back, which are likely to be substantial.
Enforcement Options
My divorce decree did not specify how to enforce alimony payments. Divorce laws and the ability to enforce alimony and child support vary state to state. Before you agree to anything, find out what the rules are in your state. If a state agency will enforce the alimony (not all will, and for some states it depends on child support and possibly other factors) fill out the necessary paperwork immediately, as you can be almost guaranteed that any self-respecting sociopath will renege on child support and alimony, if possible, and use your fear of zero cash flow to bully you into making some meaningful financial concessions, beyond what you already made in your divorce agreement.
What Comprises Full Payment?
My ex has a lovely habit of trumping up things for which I owe him money and then deducts it from owed alimony or child support. With hindsight, I'd recommend that it be stated in your divorce decree that disagreement over other money is not to be deducted from alimony or child support. The full amount is always owed. Failure to do so will cause the clause about penalties and legal fees being reimbursed to kick in. (But first you need to include such clauses.)
Penalties For Nonpayment
What happens if the alimony is not paid on time? Is there a grace period? Is there a penalty? What is the penalty? Be specific.
How Does It All End?
Under what conditions does the alimony end early? Remarriage? Cohabitation (a marital-type relationship that does not involve a marriage license)? A new job? Substantial inheritance? Your death? Your ex-spouses death?
Think it through. Be specific.
If, for example, in your mind alimony is in exchange for some assets or benefits given your ex, why on earth should the alimony ever end early? If you had been planning on using some of the alimony for your children's future, can you have a clause in your decree that funds (perhaps a percentage of remaining alimony owed) are still owed to your estate or to your beneficiaries in the event of your death? If your divorce agreement is achieved via mediation, make sure you ask for what you need and want. You may not get it, but you definitely won't get it if you don't ask for it.
Renegotiations
Under what conditions can alimony be renegotiated? Learn what the rules and policies are in your state. Is alimony treated as any contractual agreement that is open to renegotiation at any time? Have your divorce agreement reflect what you want, not want will happen if you do not address this issue. Don't assume your lawyer will tell you all the information you need to know.
Who Pays For Disputes Involving Alimony?
Even if you go to court to get the alimony promised, and the judge rules in your favor, you are now out the legal expenses involved. So if you are owed $18,000 in alimony (that is income and is taxed, so it is really worth less to you after taxes are deducted) and your legal expenses to get the alimony are $20,000, is it worth going to court to get the alimony? Keep in mind, in certain courts it's very difficult to get legal expenses back.
Did my divorce degree specify that full legal, accounting and other relevant fees were owed back to me if I ever had to take my ex-spouse to court over alimony issues? Nope! But it could have. It should have.
By the way, check with an accountant if this ever happens to you. (It's possible that legal and other expenses spent "defending your income" (and alimony is income, as it is taxed as income) may be deductible on your taxes. (This is my understanding, but I am not an accountant, get professional advice.)
Does It Have To Be Considered Alimony?
Good question. Not all future payments are alimony. By calling it alimony, however, it brands the money with certain legal and financial characteristics (e.g., potential for enforceability, taxability, possible tax deduction for legal expenses if you have to go to court to get alimony, etc.). If possible, get advice from a lawyer, accountant, financial adviser, etc. to have your agreement fit your needs as much as possible
Spend Time to Think Through Vulnerabilities
If you're divorcing a sociopath, it's important to think about every way possible your soon-to-be sociopathic ex can undermine every sentence of the divorce agreement, including something that seems as straight forward as alimony. Have a friend or family member help you. A fresh perspective is invaluable. Don't rush it.
All that is left after painful negotiations, mediation, etc. is words on a piece of paper. We know what we intended when we agreed to those words, but what does the document actually say and what does it not say? Don't agree to anything too quickly. Take time to find the grey area in the wording. Even where a comma is placed can matter.
Identifying names, places, events, characteristics, etc. that I discuss here and in my book have been altered to protect the identity of everyone involved.
I am neither a lawyer, accountant, financial adviser, etc. The information offered above is my understanding and should never be acted upon without first consulting relevant professionals in the state in which you are getting divorced.