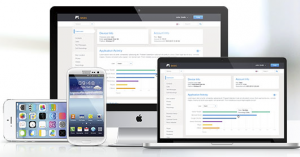 Editor's Note: This article is a MUST READ for anyone who is being stalked or who needs to keep their location a secret.
Because of the latest in smart phone technology, husbands, wives, lovers and exes don't need to leave the comfort of their homes, or hire a private detective, to be able to know their victim's every move. All they have to do is secretly monitor their victim's smart phone, tablet or computer.
Stalkers now have software such as MSpy, which is easy to install. All that's needed is a few minutes alone with a victim's smart phone to download the app, activate it, and delete any visible trace of it. The cyber stalker then has the ability to listen in on every conversation, read every text message, view every web page visited and download every photo, video file, password and call log generated by the phone.
The phone's GPS system is good when trying to find a missing child who has a cell phone on them, but it's not good when an abused woman is on the run, seeking safety in a secret shelter.
Smartphones Are Used To Stalk, Control Domestic Abuse Victims, from NPR All Tech Considered
Technology Safety from National Network to End Domestic Violence
Link supplied by a Lovefraud reader.