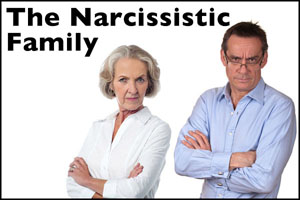 By Joanie Bentz, B.S., M.Ed., CCBP, BC
Since Joseph was very young, he lived with his mother, father and grandmother, as well as several other older siblings. Joseph's mother was always controlling. Any time Joseph protested the demands she place on him, she said, "I'm the mother, and what I say goes."
And the demands were relentless. Instead of allowing him to socialize with his friends, she wanted him to stay home so she could always monitor him. Never mind the fact that she did not even interact with him while he stayed in the house. All she needed was for him to be present physically. Joseph's father was a workaholic and was never home — which enabled him to avoid confronting his wife.
As Joseph became a teenager, his mother gave him some leeway. But still, when Joseph was involved in school events and outings, she would call incessantly on his cell phone. Where are you? Who are you with? When are you coming home?
Then, when he finally went away to college, the phone calls were every day. She tried to make him feel guilty and obligated by saying, "Maybe you are not cut out for college," or, "You don't care about me." Joseph did not want to go home during holidays or some weekends, so he stayed at school. His mother would then call and cry. Joseph's response was alarm and hopelessness and sick feelings in his stomach.
Joseph began to blame himself. What a bad son he was for making his mother upset like this. When Joseph made a trip back home for school breaks, his mother demanded that he attend all holiday and family dinners. Joseph wondered why he disliked being around his family. He soon began to dread the visits and his body developed digestive disorders.
When Joseph's grandmother passed away, his mother's outbursts became commonplace and her inappropriate intrusiveness in his life grew even more pronounced.
One day Joseph's mother told him that she found the resume that he writing on his desk and gave it to his sister to edit. Joseph confronted his mother and said that he did not give anyone permission to edit his resume. His mother became insulted and told him he was ungrateful. Joseph doubted himself and really felt like an unappreciative son.
When Joseph finally moved into his own apartment, his mother cried that she never sees him. She continued the phone calls until he gave in and visited her almost every day. When Joseph got married and bought a house, the mother became grief stricken and furious. She talked him into selling his house so that he and his wife could move in with her.
"Lots of families live together like this," she told Joseph. She said he wouldn't need a mortgage, baiting him with the prospect of saving money.
Why is Joseph's mother so emotionally controlling?
Joseph always found his mother's sense of entitlement difficult to understand. She used her role as a parent merely to control him. Why? Here are some possibilities.
1) Joseph's mother may be repeating a pattern from childhood.
She may be adopting behavior that has been passed down from the generations. Yes, many families live with grandparents, and this dynamic has been common throughout ages and in all ethnic groups. However, there is a difference between healthy and unhealthy inter-generational habitation. We can live with our parents for all the wrong reasons. Joseph's mother did live with her own mother for years, until she passed away. Now Joseph's mother was looking to replace the lost source of supply — the grandmother's presence.
2) Joseph's mother may have not had an appropriate relationship with her own parents.
There may have been sexual, emotional and physical abuse. The parents may have neglected her needs, and in turn Joseph's mother developed a fear of abandonment. At times, she treated Joseph as a surrogate husband.
3) Joseph's father was not a present father.
His father is avoidant and will not confront the mother on her disordered behaviors. He is indirectly abusing his own son (by proxy) and allowing the control and harassment to continue. It would have upset the father's world too much if he had to face that his wife was severely disordered. After all, acknowledging the mother had a problem would have place a hefty responsibility on the father's shoulders to actually do something about it.
4) Joseph's mother may be viewing her son as an extension of herself.
All her failed plans and dreams are being carried out through Joseph, or at least, that is the agenda in her mind. This view of her son transforms him into an object for the mother to obtain whatever she could not from her younger years.
5) Joseph's mother is very insecure, with no sense of who she is.
Joseph's mother is exhibiting narcissistic traits, and narcissists are do not know who they were created to be and do not want to change their behaviors.   They are empty vessels.
Healthy vs. unhealthy parent-child relationships
There is nothing more sacred than the relationship of a parent and child. How parents view their child has a direct impact on the child's developmental and emotional health, and blurring the parent-child boundaries can have a lifelong impact.
In a healthy child-parent relationship, there is a mutual flourishing. It is a parent's job to raise their child to be of independent thought, with clear boundaries of who is the parent and who is the child. When parents sees their children as extensions of themselves and make inappropriate demands that invade the child's privacy — with no respect for the child's need for individuation — then that parent or family is engaged in a type of emotional incest. Consequently, the family or parent-child relationship becomes "enmeshed."
Joseph always felt "smothered" or "suppressed" by his mother. He never really established any kind of meaningful connection to his siblings, as they were enmeshed with the dysfunctional family dynamic that the mother cultivated. His mother never wanted Joseph to explore who he truly was outside of the family cult. She invariably was the cult leader, and the father was willingly enabling the mother to perpetuate an enmeshed, narcissistic family.