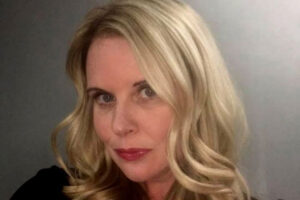 A terrible story was on the front page of my newspaper this morning: Yesterday, a local ex-cop killed his former girlfriend and then himself. William W. Beattie, 47, once a police officer in Atlantic City, New Jersey, forced his way into the home of Erin A. Gatier, 47, in Deptford Township, New Jersey, shot her and then shot himself, according to the Press of Atlantic City.
The story had only a couple of comments about Beattie's disposition, but they are telling.
Matt Greenberg, a former co-worker of the victim, had an unfriendly email exchange with Beattie, in which the ex-cop told him to stay away from Erin. He said, according to the news account, "She did admit to me that he was problematic, that he was a very controlling person and wouldn't let her talk to anyone he thought might be sort of a threat to him. It was an abusive relationship, not physically, but more mentally."
Greenberg's comment sounds frighteningly familiar.
Accused of using excessive force
The newspaper article also noted that Beattie was one of four Atlantic City cops accused of using excessive force during an arrest in 2006. The arrested person sued the four policemen and the city over the incident. However, a federal grand jury cleared the officers of wrongdoing.
Did Beattie have a history of violence? The ex-cop killed his former girlfriend and then himself. That's all the news reports say.
Erin Gatier was well-liked and worked as a marketing executive for a home healthcare company. She left behind two teenaged children. Friends and family launched a GoFundMe page, and in one day it raised almost $30,000, according to the Courier Post.
"Erin was such a bright soul," said one of the donors.
Red flag — Controlling behavior
What's the lesson here? Whenever you come across someone who engages in controlling behavior, be careful. Controllers typically view you and others as objects, and perhaps, if you hang around long enough, they may view you as their property.
At the very least, involvement with someone like this is stressful and unfulfilling. At worst, it can be dangerous.
Spotting controllers may be difficult at first. They may be text you constantly, call you every day to get together, and try to accompany you everywhere. All the while they're telling you how wonderful you are, so it can be difficult to recognize that the attention has a dark side. The person may be trying to take over your life and isolate you.
Intuition will warn you
Is it possible to know when someone is actually dangerous? Yes. How will you know? Your intuition will tell you.
Read more: Here's the absolutely best way to protect yourself from sociopaths
Gavin de Becker makes this point in his fabulous book, The Gift of Fear. He explains that our intuition evolved over millennia, and its purpose is to protect us from predators — some of whom are human.
Intuition will warn you of danger, if you pay attention to it. The first step is to notice when you get a bad feeling or sense of foreboding about a person or situation. It might be the hair standing up on the back of your neck, or nervousness in your stomach, or just a sense that something isn't right. If this happens to you, don't talk yourself out of your perceptions. Recognize that your instincts and body are giving you the best warning you'll ever receive.
Get away as soon as possible
Then, take action. Get away from the person, the sooner the better. If you sense something is off about a person right when you meet him or her, steer clear. Plenty of Lovefraud readers have told me that they had a feeling that something was wrong with an individual from the beginning but didn't want to be judgmental. So they gave the person a chance.
Don't wait for evidence. It's much easier to extract yourself from the situation before the person becomes controlling. If you hang around until the individual decides that you are his or her property, escape might be difficult.
Erin Gatier  realized that William Beattie was a problem, which may be why the relationship ended. Unfortunately, it seems that Beattie already viewed her as his property. That's why the ex-cop killed his former girlfriend and then himself.
Learn more: Coping with Stalking: How to overcome fear and fight back — strategies from a woman who's done it