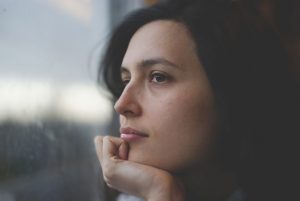 Yes, you can avoid letting a sociopath into your life. All you have to do is listen to your intuition.
Security expert Gavin deBecker, who wrote The Gift of Fear, explains that intuition evolved within us over the millennia for one reason: To protect us from predators. Sociopaths are predators, and our intuition will warn us about them.
The key is to pay attention.
Sometimes the warning is blatant — one woman told me about feeling instantly terrified when a man approached her. But instead of heeding her internal warning, she berated herself for being judgmental — after all, the man had done nothing to her. She talked to him; they became romantically involved; he was, in fact, a sociopath; it ended in disaster.
She certainly isn't the only person with this experience. I specifically asked about intuition in the 2011 Lovefraud Romantic Partner Survey, which drew 1,352 responses. The question was, "In the beginning of the of the involvement, did you have a gut feeling or intuition that something wasn't right about the person or the relationship?" A whopping 71 percent of respondents answered yes. Forty percent ignored their intuition and continued the relationship anyway — much to their later regret.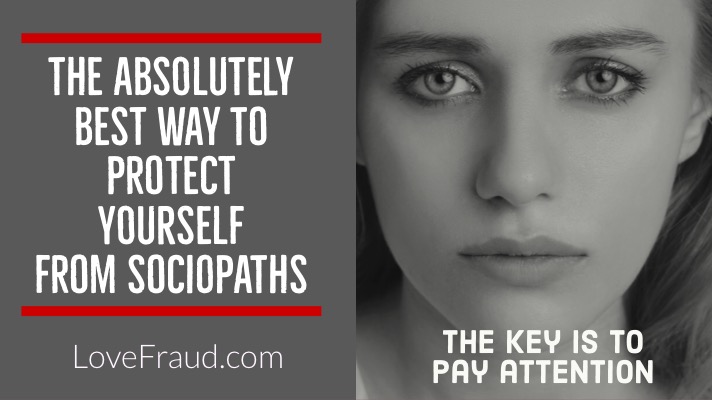 You're probably not accustomed to making a decision about someone based simply on your gut feelings. After all, deBecker says, "Intuition is usually looked upon by us thoughtful Western beings with contempt." We're indoctrinated with the idea that decisions should be based on logic, rational deliberation and evidence, not feelings.
Plus, we usually want to believe the sociopath. He or she is telling us exactly what we want to hear. So we override our deep internal knowing and walk into the trap.
Intuitive warnings about someone may appear as:
Sudden fear
An instant dislike
A vague sense of unease
Feeling creeped out
Hair standing up on the back of your neck
A sense that something isn't right
You react to a specific behavior with, "Huh? What was that?"
If you search the Internet, you'll surely find plenty of checklists that indicate sociopathic behavior. This is the one I developed for Lovefraud:
Checklists of sociopathic traits are certainly helpful for validation. But what makes you go looking for checklists in the first place? Your sense that something is off — in other words, your intuition.
Your intuition, instinct, gut feeling — whatever you want to call it — is a built-in early warning system. By committing to take action based on what your internal warning system tells you, you will save yourself a lot of heartache.
What was your experience? Did you receive a warning from your intuition? Did you act on it? Why or why not? Please describe what happened in the comments below.