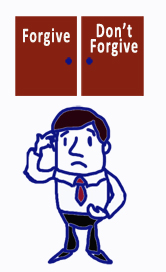 Peg Streep, a New York City based writer and author or coauthor of nine books, explores the complicated concept of forgiveness
Her findings come from concentrating on the psychological point of view of three questions:
What is forgiveness, anyway?
Is forgiveness an evolutionary step forward?
Does forgiving make you a doormat?
She also addresses the questions, why do humans forgive and, when they do, how do they hope to benefit?
When You Should and Should Not Forgive, from Psychology Today.
Link supplied by Lovefraud reader.