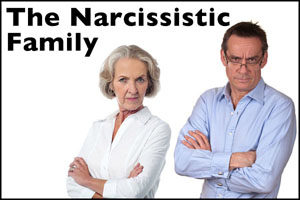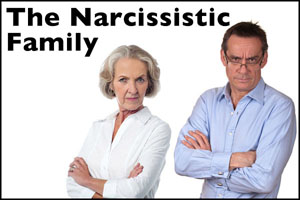 By Joanie Bentz, B.S., M.Ed BSC/MT
Rather fail with honor than succeed by fraud — Sophocles
Sociopaths scramble their target's ability to discern the truth about how a situation or person could potentially be dangerous. Our brains are designed to notice patterns, and make decisions based on the anticipation of these patterns. Because the sociopath confuses the target with lies and alternate kind/cruel behaviors, it becomes nearly impossible for the target to identify that carefully constructed façade that hides the true self, which in reality, is an empty vessel with no identity.
Let us consider "Michael," a tough military guy trained to detect danger.
Michael meets Lucy
Michael was lonely, after ending a chaotic relationship with a woman who had emotional issues. However, on a positive note, the relationship ended unremarkably and amicably.
A few years afterward, Michael met a young woman at a party. His friend knew this woman through an activity they shared while growing up.
The woman, named "Lucy," immediately began to pursue Michael enthusiastically. He was flattered and receptive to her advances. He was hoping to start a relationship with someone, and Lucy seemed to really enjoy his company. She made him feel like he was the only man in the world.
Michael meets the parents
Lucy's parents appeared to be very involved in her life, supportive and kind. Michael was a family man, so the fact that they seemed like a cohesive family appealed to him.
When Michael and Lucy were dating, the parents would take them to expensive restaurants for dinner at least twice a week, running up quite a tab for drinks as well. They thought all of Michael's jokes were very funny, and seemed highly entertained by his company. The father even mentioned Michael could quit his very stable job and work for him.
Michael and Lucy dated exclusively, and they went the next step and planned to get married. She told him that she was engaged once, to a man who lived across the country. The engagement ended for unknown reasons, and afterward she returned to live with her parents. Michael never discovered why the relationship did not work out.
Michael gets a warning
When Michael announced to his parents and sister that he was going to marry Lucy, his sister advised against it.  Michael's mother sensed something about Lucy that she did not like, and described her parents as "helicopter parents."
Lucy's mother was in complete control of the wedding, and did not want children invited, not even Michael's nephew. This bothered Michael, but he let it slide.
The family's pets
One incident that involved Lucy's family pets shed a whole new light on Lucy's family dynamic.
Lucy liked animals, and had a cat. Michael was allergic to cats, but she insisted on the cat staying in the house after they were married. Okay, Michael thought, she had the cat for a while, and she is attached to it. I can handle it; I'll just take more allergy medicine.
When Lucy was pregnant with their first child, Michael came home from work one day and found Lucy in the bathroom, lying on the floor, next to the toilet. Behind the toilet was the cat, dying. Lucy would not get up from the floor. She insisted on lying there, for nine hours, until the cat died.
Michael was speechless.  She would not attend a funeral for a friend or relative; she hated funerals.
From this moment on, Michael knew something was seriously wrong. How could a pregnant woman lay on the bathroom floor for nine hours, just to be with a dying cat?
After Michael confronted her about her inordinate attachment to the cat, her reaction was angry. Her demeanor changed, and her angry mindset lasted for weeks. She defended herself and Michael made excuses for her behavior because she was pregnant, loved animals and had always been pleasant.
When the first child was born, her parent's dog snapped at the baby and Michael jumped in front of the dog and pushed it away to save his daughter from getting bit. The parents and Lucy became outraged that Michael would push the dog away. They were not concerned about the baby getting hurt.
Trophy child
Lucy and her parents treated the child like their trophy, which was evident when Michael's parents wanted to interact with their grandchild. Lucy would promptly snatch the child from their arms and say "you cannot hold her right now."
How could Lucy and her parents disregard his child's safety and well-being? The fog began to lift and Michael realized that Lucy and her parents were the only ones being regarded in this relationship. He knew this was wrong. He realized after the second child was born that the marriage was a con from the start, that the parents and Lucy manipulated Michael into marrying him so that they could all have a constant source of financial and emotional supply. They wanted to engulf him and make him part of their "borg" mentality, stripped of his rights as an individual, and turned into a slave.
How did this happen to Michael?
No one is immune to abusers, especially cunning abusers who pathologically lie. Michael was astounded that his radar for toxic people was completely shut off when meeting Lucy. Michael was lonely, and she took advantage of his vulnerability. Abusers do not know how to bond with others, but manipulate others into bonding with them. Lucy capitalized on the fact that he had been single for quite some time, and wanted a relationship. She idealized him with love bombing, which made him feel wanted and loved.
Why is Lucy abusive?
Lucy's parents were disordered, and she was just like them. They abused her since childhood, and used her as a pawn for their wants and needs. Lucy's parents were tired of her living with them, but she was a source of supply and they did not want to lose her. They aggressively "wined and dined" Michael to ensure that he would be willing to marry their daughter.   After marrying, when Lucy expressed to them that Michael was not compliant to her needs, they wholeheartedly supported her efforts to continually abuse and devalue him though undermining his role as father and husband. Therefore, by seducing him into the marriage, Lucy and her parents committed fraud against Michael.