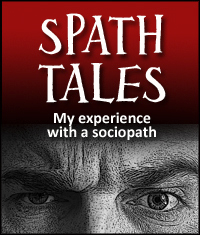 Editor's note: Lovefraud received the following story from a reader whom we'll call "Carolina."
I am completely confused about what actually happened and what is going on. I recently broke up with my boyfriend — we have been on and off for the past 18 years — I met him when I was 10 years old. He made me think he was the perfect man. And that he was loyal honest trustworthy sincere caring my soul mate. I'm not a perfect person — I have made mistakes — but he always made me feel secure. I was really dependent on him — he was my whole world.
I've always tried to self-evaluate and fix my behavior and I've always been open about talking to him about everything and anything and I thought he was the same. Few days ago I found out not only had he been messaging X's including his ex-wife but he has been messaging my friends and enemies along with men that he was meeting up with.
I noticed he lies about things he doesn't even need to lie about then some of his conversations — he was talking about how he was going to go on a trip to Florida that never happened while he was going to go golfing with rich friends — just trying to impress whoever he was talking to.
He also would talk trash about me behind my back. He told his sister I was fat — told his ex-wife that I wasn't his girlfriend even though he was living with me. I always told him you deserve better and he would say that he loved me and he just wanted to be with me — all the while making multiple accounts I didn't know about on various social media platforms including adult sites for hooking up.
I always thought I was the toxic one but I would always always come and talk to him about how I was feeling — he had plenty of chances to tell me what he was doing. I've always held honesty so highly I don't trust people and he knew that. He was only person I felt like I could ever actually really trust then I come to find all this out and want to confront him about it.
He's definitely more afraid about me exposing him on talking to men and wearing lingerie for them and he said sorry a couple of times but it was more about me not exposing him. I also found out he does things that are beneficial for him — if it doesn't benefit him he's not doing it.
I feel like my world has been flipped upside down — my sense of reality is warped — I don't know what's real or not anymore.
I have a feeling he is a narcissist sociopath but what if I'm wrong and I'm the toxic person? What if it's possible for him to change? From what I've read a narcissist sociopath can't really change. If he's a regular guy then he can and I need to know if I'm in the wrong so that I can change my behavior.
I'm not close with my family. I have no friends anymore after discovering the one friend I had he slept with. I have no one to talk to about this and I've never been through a breakup like this where you really truly believe a person is a certain way and then come to find out they are the complete opposite and have everyone around them fooled.
He would also come talking to me about his family and friends — talking crap about them — to their face he's their best friend. He's very smart very good with his words and charming and he is a bit of a manipulator. I compare the dates and times when he was talking to these other people from the times we were together and I do have the proof.
One thing he always did is change the time but this time he couldn't do it because I had the messages and emails that were dated and time-stamped. He's always been such a calm cool collected person but when I confronted him about all this he did get a bit aggressive and every time we tried living together it never works. He kept trying to put the blame on others but the proof is all there.
So am I just crazy or is he possibly a narcissist sociopath or just a really good compulsive liar? I need help figuring all this out for the sake of my sanity please.