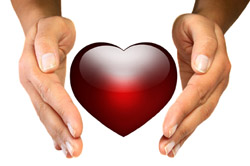 UPDATED FOR 2021. Why do we escape one sociopathic partner, only to be hooked by a sociopath again? It happens. A lot. Here's an example:
A reader first joined Lovefraud in 2008, as she was scrambling to get away from a man who she thought was her true love, but turned out to be a sociopath.
She read Lovefraud articles and posted comments for a couple of years, and then moved on.
Six years later, she sent me an email with the subject line, "I'm back." She'd become involved with another sociopath.
"How could I be so stupid?" she wrote. "And this time is much much much much worse than the last."
Another sociopath
Why does this happen? Why do we get rid of one problem person, only to be hooked by a sociopath again?
Before we are educated, we may run across one exploitative individual after another, but don't realize that there's a common denominator among them — that they are all sociopaths. We haven't yet learned that there is a psychological reason for their manipulative behavior.
But once we spend time on Lovefraud, we know.
Read more: Recovery from the sociopath
We know that some men and women are simply disordered. We know that these disordered people are not going to change. We know the warning signs to look out for.
So after we know about sociopaths, why do we fall for them again?
Is it a case of, "Fool me once, shame on you. Fool me twice, shame on me?"
No, it's not.
Deeper injury
If we fall for another sociopath after we've learned that they exist, it means we have more healing to do.
The healing may be related to the previous sociopath, the one that initially led us to Lovefraud. But most likely, the healing that we now need is related to an older and deeper emotional injury.
Remember, sociopaths are able to hook us because they target our vulnerabilities. Sometimes the vulnerability is obvious, like a woman who is single, getting older, and wants to have children before it's too late. (That was me.)
But sometimes the vulnerability goes back further. We may have had disordered parents or siblings. We may have been abused by a teacher, clergyman or family friend, but were afraid to remember it.
Sometimes we weren't mistreated at all. But we had deep-seated beliefs that we were unwanted or unlovable — beliefs that made us a target.
Whatever our vulnerabilities, sociopaths sense them, like sharks sense blood in the water.
Ready to heal
Believe it or not, another encounter with a sociopath may be a good sign — a sign that we are finally ready to work on the really deep wounds within us.
The first sociopath may have drawn our attention to the emotional injuries that were fairly close to the surface of our awareness. We cried, we kicked and screamed, we released the negative emotion of the relationship.
But when we encounter another sociopath, one "much much much much worse," and begin to process the pain of the experience, we may see that it is directly connected to a deeper injury.

When the deeper injury occurred, we may not have had the awareness or strength to deal with it. So we swept it under the carpet, walled it off in a corner of our being, and did our best to move on.
But now we do have the strength.
Embrace the healing
So Life brings us another sociopath. Why? To help us excavate all of the remaining pain, from this relationship and every negative experience that came before it.
Embrace the healing. Focus on letting go of any internal injuries that you've tried to ignore.
When you make a complete recovery, you won't be hooked by a sociopath again. You'll be able to spot any future sociopaths much more quickly and prevent them from entering your life.
You'll also be happy, healthy, vibrant and totally alive. Life will respond by bringing you wonderful people and experiences.
Learn more: Sociopathic seduction — How you got hooked and why you stayed
This article was originally posted on September 8, 2014.