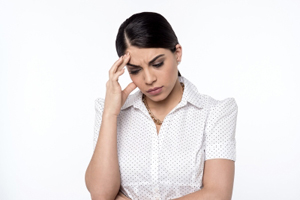 Lovefraud received the following email from a reader whom we'll call "Louisa."
I was in a relationship with someone that constantly cheated, and cried and begged me back. Five years of thinking we were "working through problems," sharing every detail about myself, supporting him and bailing him out of his obligations while struggling with my own.

It all ended a couple of weeks ago when I found out he was molesting my 10 year old daughter and her friend…

I'm feeling devastated. Reading all I have and looking back I'm resentful to myself for staying and thinking it was my best friend and soul mate. I paid a price beyond what I ever thought I could have.

He is in jail and took a plea bargain for the charges. Which he admitted to for some agenda.

He tried to call me collect from jail, to which I obtained a restraining order for myself (my child received one immediately).

How did I let it come to this? Why do I hurt so immensely yet feel stronger than I ever have? How do I help my daughter and work through my guilt?
Donna Andersen responds
Louisa,
First of all, I am so sorry for what you, your daughter and your daughter's friend have experienced. It is devastating. I am glad the perp is in jail, and will have a record as a sex offender for the rest of his life.
You asked several questions at the end of your email. You are in pain, and rightfully so. But the answer to all of your questions is the same: Previously, you did not know the truth, and now you do.
The key strategy sociopaths use to infiltrate our lives and exploit us is deception. The problem with deception, of course, is that we don't know it is happening.
You may be berating yourself, feeling like you "should have known." How? You don't know what you don't know.
Sociopaths are expert liars. Human beings, however, are lousy lie detectors. Research has shown that people can spot liars only 53% of the time. That's about as good as flipping a coin.
So to address your questions, how did you let it come to this?
You didn't know the truth that he is a sociopath. And you probably didn't know the larger truth, either that sociopaths, human predators, live among us.
Why do you hurt immensely yet feel stronger than ever?
Because now you know the truth. Now you know that he was lying from the very beginning of your involvement. Now you know that he was exploiting you. Learning the truth enabled you to take decisive action and he is in jail.
How do you help your daughter?
By teaching her the truth evil exists. Sociopaths exist. But sometimes these evil sociopaths pretend to be good and loving. We need to be on the lookout for them.
Finally, how do you work through your guilt?
By recognizing that you have now learned an important truth that you did not know before: Human beings are hardwired to trust and love except for sociopaths. These people are capable of professing their love, but when they do, they are lying, because they are incapable of truly feeling love.
Sometimes we learn the truth the hard way, as you did. But once we know it, we can't unlearn it. So even though the discovery was extremely painful, knowing the truth can serve to protect you and the girls for the rest of your lives.