The Impostor, a documentary, tells the story of a 13-year-old boy from San Antonio, Texas, who went missing and turned up three years later in Spain.
At least, that's what his family believed, and authorities in multiple agencies and countries believed the family.
Nicholas Barclay, blond and blue-eyed, was last seen playing basketball on June 13, 1994. In October 1997, authorities from Linares, Spain called to say that he had been found.
"Nicholas Barclay," the young man from Spain, claimed that he had been abducted by a child sex ring. "Nicholas Barclay" had brown hair, brown eyes, and spoke with a European accent.
The missing boy's older half-sister flew to Spain to bring him home. The now 16-year-old was very different from her brother, but she, and the rest of her family, rationalized that the abuse he endured in the child sex ring had profoundly changed him.
It's an unbelievable story, told really well. In 2012, The Impostor was a standout film at the Sundance Film Festival and was an official selection at multiple other international film festivals.
"This film is as gripping as any white-knuckle thriller," wrote film critic Peter Bradshaw for The Guardian.
This outstanding documentary about a French conman is pure suspense from start to finish, TheGuardian.com.
The Imposter: Bart Layton: 'You find yourself sucked in by his twisted logic,' on Telegraph.co.uk.
Wanting to believe
The Impostor captures how desperately the Barclay family wanted to believe that their missing son had been found alive — and that's what I found so fascinating and instructive for Lovefraud readers.
How many times were we asked, "Why did you believe that person?"
How many times did we ask ourselves, "Why did I believe that person?"
The answer is that we wanted to believe.
And how do the sociopaths make us want to believe?
Actually, they don't.
Sociopathic tradecraft
Here's the real "tradecraft" of the sociopath:
Figure out what the target wants to believe
Promise to make what the target wants to believe come true.
That's why sociopaths ask so many questions, and listen carefully to our answers, in the beginning of an involvement. They are listening for our hopes and dreams, so they can promise to make them come true.
Usually it's easy. Most normal people simply want to be loved. So sociopaths who are looking to exploit a romantic partner simply look deep into our eyes in a show of sincerity and promise to love us forever and ever.
When they make this promise, offering the opportunity for our lifelong dream to come true, of course we want to believe them. And that's a big reason why we fall for whatever they are telling us.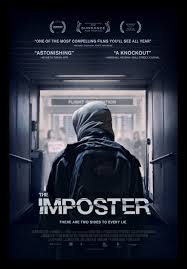 I believed my ex-husband, James Montgomery, when he told me that was a Vietnam war hero and successful entrepreneur who would build a new type of theme park on the Boardwalk in Atlantic City.
Why did I believe him? Because he told me I was the woman he'd been waiting for all his life, and we would share this glorious adventure together.
The fake "Nicholas Barclay" told the family of the real Nicholas Barclay that he was their long-lost boy. Rent the film from Netflix to see who he really was it's shocking, and many may wonder why they fell for it.
But I have great empathy for the family. The lies I fell for were almost as preposterous.