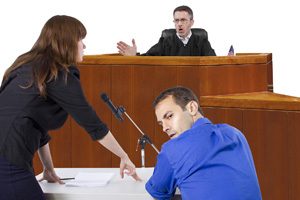 New Lovefraud Continuing Education Webinar!
Obtaining Injunctions Against a Sociopath
Presented by Megan M. Lyons, Esq.
Tuesday, Aug. 1 • 8 – 9 pm ET • $25
The sociopath won't leave you alone. He or she is harassing you, stalking you, perhaps threatening you. You want a court order to make the abuse stop.
How do you get it? But even more importantly, should you get it?
These are the issues that attorney Megan M. Lyons will address in her new Lovefraud CE webinar, Obtaining Injunctions Against a Sociopath. If you're thinking about pursuing a restraining order, you need this information.
About the presenter
Megan M. Lyons, Esq., is an attorney based in Florida, with offices in Orlando and Miami. Megan recognizes the stress and despair that legal problems creates, especially when her clients are suffering from narcissistic abuse. She advocates holistic healing through meditation, yoga, art and other forms of creative expression, and believes that these techniques can empower clients in their court battles.
Megan previously presented the Lovefraud CE webinar, How to Navigate a Court Proceeding when the Opposing Party Is a Sociopath or Cluster-B Disordered Individual. You can take this program immediately on demand.
Learning Objectives
After taking Megan's new webinar Obtaining Injunctions Against a Sociopath, you should be able to:
Understand the process for getting an injunction
Determine whether your situation meets the requirements for an injunction
Decide whether pursuing an injunction will help or hurt you
Know where and how to seek assistance
Plan how to present yourself and your case in court
The webinar is 60 minutes long, including five minutes for questions and answers. You'll also gain access to a special forum just for the people in the course, where you can share your experiences, ideas and gain moral support.
Plus, the webinar will be recorded, and afterward you'll be able to review the information as often as you like.
For more information and to sign up, click here.