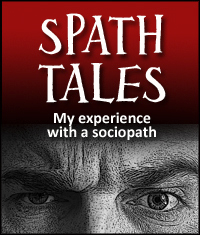 Editor's note: Lovefraud received the following story from a reader whom we'll call Sherry21. She lived with a man who terrified her, and then, through a hacker, discovered that he lived a double life.
I was punished for food, he threatened to take my animal to animal control, he would take car keys away and spit in my face and verbal assault me on a daily bases, gaslighting me to the point I was thinking I was wrong, stolen my money, he would sleep in the pasture with bulls as we live in 865 acres on a working cattle farm.
I lived like a mute. I couldn't have an opinion nor could walk correctly, breathe the air without being at fault on everything. He would wake me up by shot guns. He would watch me on cameras and screenshot them to send to me after he was served with a domestic violence restraining order. He would call police if I tried to leave and try his best to get a 5150 psychiatric hold but the police assumed I was in a domestic violence situation.
He was obsessed with Scott Peterson. He would brag how he was charming and sweet and no one would believe me. His temper was on level 300,000. I couldn't have a conversation with him so living like a mute was best. He would inflict self injury to himself and try to say I did it. I lived in pure terror.
Calling domestic violence advocates
Finally, I called a domestic violence situation and a guy he was trying to get revenge on because I was afraid I would come up dead. The domestic violence community couldn't find me shelter and I had a cat so there was nowhere for me to go.
Read more: How to leave or divorce a sociopath
I brought a friend — who I thought was a friend — who knew I was going to leave within 48 hours. I was even counting the hours. I didn't care if I lived in my car it was time for me to go. I thought if I brought the supposed friend with me that the yelling for the weekend would calm him down.
The ex boyfriend is wealthy. My supposed friend knew I was leaving so she decided to tell the boyfriend that I was getting ready to leave. I went to a non-violence community because I sent her a text in case I come up there please contact my advocate.
Betrayed by my friend
I knew I was leaving and he was wealthy. She would take my place so in the middle of the night she Is this whole theatrical drama and I found them having sex together in the other room. So they were conniving and scheming. I had a gut feeling because a gun went missing. I questioned him where is the gun but he lied to make me fear for my life.
So I contacted the advocate. I trusted my gut instinct and I ended up calling the police department and the sheriff told me that he and my friend were at the police department making false allegations against me. Luckily the police department closed the case within an hour and 15 minutes once I called because I wanted to get my animal off that property. He closed the case because he didn't believe the false allegations.
Sherriff ask him to leave his property so I can pick up my animal. I left not with even a hairbrush just the clothes on my back and a cat in tote.
Hacker finds the double life
And the ex-boyfriend works for a well-known billionaire and she contacts me through my Twitter. I felt like I was getting catfish but one day I decided I was going to go to Upwork to hire a paralegal but it turned out to be a hacker. So he looked him up on the web and found that he was into child pornography and transgender and granny and choke my wife and escort sites.
Learn more: Counseling survivors of intimate partner terrorism: Effective and ineffective interventions
He lives a double life. He took out his anger out on me and my animal. I mean he's done so many horrendous things the list could go on and on what he's done to me but I'm still trying to recover from the after effect of grasping everything of his double life.