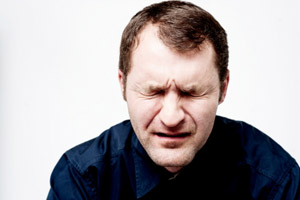 Lovefraud received the following email from a reader whom we'll call "Alana."
Thank you for this wonderful site. Unless you have been through it, no one can understand the insanity of a Narcissist/psychopath.
There are three things that I have noticed about my Narcissist.
He can cry at movies, at cute you tube videos about kittens, but if I am upset, he stares at me blankly. I understand that he does not have any empathy toward me, but what is the deal with the crying at movies, etc? You know, for a long time I thought that was a sign that he really did have feelings that would eventually show themselves. That he had the capacity for empathy. But I was so wrong. How is this possible?
I read somewhere that Covert Narcissists are "empty" people. I had to sit down when I read that. They don't really have any passions in life. They live in a space of "ho hum." No real goals, never really finish anything they start, like to hoard because one day they are going to get to that. This describes my current ex and my mother. Empty. Languid. Sorta sad. Lost. What are your thoughts on this?
Very concrete. In the movie, "This is where I leave you," (which offers great portrayals of Narcissism), Justin Bateman says to Dax Sheppard's character, "You know, until I met you, I thought I was the biggest loser." Now this is not a compliment. But Dax Sheppard's character says, "Thank you." I have seen this in my own life. It is like they are not paying attention to what is being said, or they don't get the nuance that this is not a compliment. What is going on here?
Donna Andersen responds
Before I address Alana's questions, I want to lay some groundwork.
We all know that there is an infinite variety of people in the world. People all have different traits, behaviors, virtues, faults, habits, strengths, weaknesses, passions and fears.
This applies to disordered people as well. Even when psychopaths, antisocials, narcissists and borderlines are all diagnosed as disordered, they can still exhibit an extremely wide range of traits and behaviors.
More formally, psychopathy is considered to be a "syndrome" and a "continuum."
A "syndrome" is a collection of traits, characteristics or symptoms that tend to cluster together. The key symptoms of a psychopath, for example, include the traits glib and superficial, egocentric and grandiose, lack of remorse or guilt, lack of empathy, deceitful and manipulative, and shallow emotions, plus indications of an antisocial lifestyle. See more here:
Many psychopaths are glib, meaning they have really good social skills. They always seem to know what to say and have an answer for everything. My ex-husband was charismatic and charming. But plenty of readers have told me that the disordered individuals they were involved with had no social skills at all.
That's where the "continuum" idea comes it. Any particular psychopath or narcissist can have any of the traits to a greater or lesser degree. In fact, just about all of these traits, in smaller doses, may be considered to be normal.
For example, most of us lie from time to time. We usually have a reason, such as getting out of trouble or sparing somebody's feelings. Psychopaths, however, lie all the time, and often just for the fun of it. So lying once in awhile is normal, but constant lying is pathological. It's a matter of degree.
So let's take a look at Alana's questions.
Crying
Many psychopaths and other disordered individuals are great actors and can turn on the tears at will. However, they many not always know when it is appropriate to start crying.
The man Alana is describing may have learned, through observation, that crying at certain movies and videos is appropriate. But if he is disordered and lacks empathy, he may be unable to register Alana's distress, or can't be bothered with responding.
If this is the case, crying at a sad movie is an act, and failing to respond appropriately when Alana is crying is the truth of his personality.
Empty people
Psychopaths, sociopaths and narcissists are usually empty when it comes to emotions. Typically the range of emotions they experience is very narrow limited to negative emotions such as anger, rage and jealousy.
Psychopaths and narcissists do not experience love. That is the core of the disorder.
But plenty of psychopaths and narcissists have passions just not the same passions as the rest of us. They have a passion for power and control. They may pursue money, sex or notoriety.
Yes, many psychopaths do not finish what they start but some of them do. And yes, I've heard of other psychopaths who are hoarders but certainly not all of them have this trait.
So I'd say that disordered people are empty, but this doesn't always manifest in the same way.
Nuance
About Alana's observation about a person who doesn't get the nuance of a statement as an isolated behavior, this may or may not be related to a personality disorder. But if Alana is seeing other traits and behaviors linked to psychopathy or narcissism in the individual, it could just be an example of the general disconnect between disordered individuals and the rest of us.
So here's the take-home message: Disordered individuals are not all the same. They may have the various traits linked to personality disorders to greater or lesser degrees. What's important is to look at the overall picture. If you see most of the behavior patterns that we talk about here on Lovefraud, get the person out of your life.