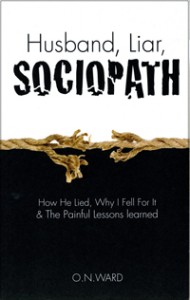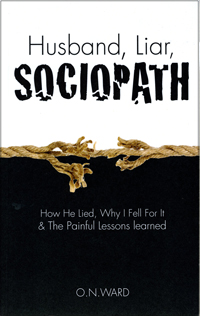 Every week, a chapter of my book, "Husband, Liar, Sociopath: How He Lied, Why I Fell For It & The Painful Lessons Learned" (available via Amazon.com, just click on the title or book cover) will be published here on Lovefraud. To read prior chapters, please see the links at the bottom of the post.
Chapter 40A:
Whether I was alone or on the phone with a friend or my mother, tears flowed daily. I felt worthless, entombed in quiet despair. Hardly anyone would argue that, with Daniel twelve and Jessica going on fifteen, parenting would be a breeze. Yet, my parenting unraveled far more than can be attributed to dealing with two young teenagers or preteens. I grew increasingly short-tempered with Daniel and Jessica and nagged them constantly.
As a testament to how far I had fallen and how much I had become Paul's emotional captive, I felt that trying to regain my sense of self, my life, and my independence would be a profound betrayal of Paul, for which I would be punished through his anger, annoyance, contempt, or""ironically, what felt worse""total withdrawal of any human connection with him. Inside, I was dying. On the outside, life went on. There were meals to make, homework to help with, kids to get to practice, and other things to do.
To keep our overly rambunctious dog, Mr. Wrinkles, company, Daniel urged us to get a second pug. Daniel and Jessica named her Ella, after the protagonist in Ella Enchanted, one of Jessica's favorite books. Daniel adored Ella just as much as he loved Mr. Wrinkles. Daniel's challenges, which required years of therapy, had isolated him socially from other kids his age and made him the consistent target of bullies. His best friends were Mr. Wrinkles and Ella. They were a source of much needed emotional support.
One Saturday, as I was taking Mr. Wrinkles for a walk, I passed Paul and Ella in our small yard. Ella was still not fully housetrained, and she was not a fast learner, so getting her to do her "business" outside had been a struggle.
"Thanks a lot!" Paul snapped at me.
I had no idea why Paul was "thanking" me with such a caustic tone. What had I done that had been wrong, hurtful, or inconsiderate? I was simply walking down the driveway with Mr. Wrinkles. Something in me shifted. Why then? Who knows? Perhaps it was the unmistakable absurdity of the situation""that something as innocuous and well intentioned as taking Mr. Wrinkles for a walk could trigger this reaction from Paul. In that moment, the invisible gorilla became not just visible but sharply in focus.
"You're welcome," I said, pasting a smile on my face. Then I turned back up the driveway and continued my walk with Mr. Wrinkles.
When I returned home fifteen minutes later, Paul was waiting for me in the front yard. He was smoldering, every muscle in his body and face strained.
"What did you say "˜you're welcome' for?" he snarled.
"You said "˜thanks a lot,' so I simply said "˜you're welcome'."
I had been pounded into submission for far too long, requiring little effort on Paul's part to keep me embracing the Cinderella role, content to be mistreated, unappreciated, and to co-mingle with the crumbs and spiders in the corner. A new game had begun, one that Paul clearly did not like.
"Do you even know why I was thanking you?" Paul asked.
"No," I said, as cheerfully as I could, though my tone was obviously fake. I was determined not to cower. I would not be intimidated this time.
"I was thanking you, because Ella was about to pee, and you distracted her. So she didn't! Now she might pee in the house. It's your fault. You shouldn't have taken Mr. Wrinkles for a walk until I came in with Ella."
"So, you're mad because I took Mr. Wrinkles for a walk, and as a result Ella did not pee?" I asked. "And you think that because our dog didn't pee it's my fault and okay to yell at me?"
"I can't believe you're talking to me this way. The neighbors might hear," Paul raged.
"Really, that's what you care about, the dog's bladder and the neighbors? I'm not even being loud."
"You're shouting!" Paul yelled. "You're embarrassing me. You should've known what would happen."
My focus sharpened. It was as if a long-forbidden door was unlatched and opened just a sliver, supplying desperately needed oxygen to a hearth full of dying embers. In that moment, the coals burst into flame. Questions bolted into my consciousness. Would I ever have married this man""a man who treated me like this? If a friend had such a husband, wouldn't I be aghast? How long had it been since Paul had not treated me this way? Why did I tolerate it? Why did I try to make things right with someone so obviously wrong? Why was every misstep and inconvenience in Paul's life my fault? Why was nothing I did ever right? There was no love, no compassion, no honesty, and worst of all, not an iota of respect underlying this interaction or our relationship. None!
I turned and walked back down the driveway. Mr. Wrinkles and I did not come back for an hour.
Start from the beginning:
Go to previous chapter:
Notes
Identifying names, places, events, characteristics, etc. that I discuss here and in my book have been altered to protect the identity of everyone involved.