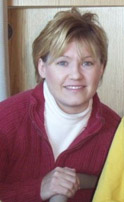 Over the years, Lovefraud has heard from about a hundred people who realize that their mother, father, stepparent, or perhaps all of them, were psychopaths. These readers repeatedly asked for articles to address their experience.
Fortunately for me, I did not share that experience. But unfortunately for them, I could not possibly do justice to what they endured in any article that I would write.
Still, I recognize how important it is to give voice to the madness of growing up with self-centered, manipulative and abusive parents, and the struggle to recover from the ordeal. So I am pleased to announce that Wendy S. Weber, whose mother and father were both psychopaths, will now be contributing to Lovefraud.com.
A few weeks ago, Wendy posted a comment on a Lovefraud article. The comment linked to her website, Raised by Psychopaths. There I read the traumatic story of Wendy's upbringing.
Here's how Wendy described her parents:
Dad was almost always full of rage, and mom "¦ well "¦ with mom, you just never knew. The only thing consistent about mom was her mind games. But her demeanor changed minute-by-minute. Any little thing could trigger a furious outburst.  She dictated our every move, and independence of any kind was forbidden. You didn't choose your hobbies or interests — she chose them FOR you. Participating in activities outside the home or developing friendships was rarely allowed. When it was, it had to be a situation where mom could monitor you. In our house, there was no such thing as discipline, per se. You see, reprimand for normal childhood misdeeds was coupled with punishment for offenses imagined in mom's mind. In other words, you lived in perpetual punishment.
Wendy tells more much more in her story, which I invite you to read:
My Story, on Raised by Psychopaths
Wendy's first article for Lovefraud will appear on Friday, and she'll be contributing regularly. So please welcome her.
And if you, too, have been raised by psychopaths, feel free to share your story, and join in the healing.