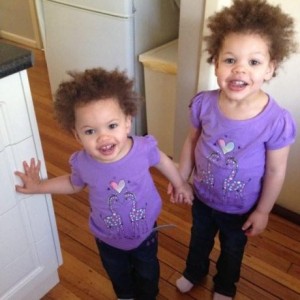 On Easter Sunday, 2014, 36-year-old Charles Amon Mihayo, of Melbourne, Australia, went to the home of his estranged partner's parents, where he had made arrangements to see his two daughters, Indianna, three, and Savannah, four years old.
He dressed the girls in pretty ballerina dresses that he had bought earlier that day, and had them do a dance in the back yard for their mother and grand parents. Then he brought the girls inside, locked the doors, video recorded them dancing again, and then smothered them to death while their mother and grandparents were locked out.
When police arrived Mihayo told them. "It's done.I've killed them."
Charles Amon Mihayo watched his daughters dance before murdering them, from ABC.net.au
Link sent by a Lovefraud reader.