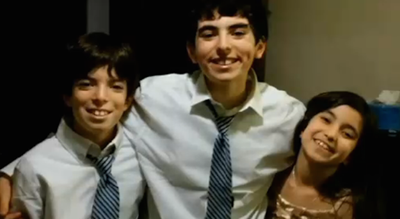 A divorce and child custody case in Oakland County, Michigan, has gotten so bitter that Judge Lisa Gorcyca has sent three children, ages 14, 10 and 9, to juvenile detention for refusing to see their father.
The saga began five years ago, when Maya Eibschitz-Tsimhoni filed for divorce from Omer Tsimhoni. Both parents are originally from Israel, and the father had returned Israel.
The Internet is buzzing over this one, and here are some stories. But reading them, I have absolutely NO IDEA whether the problem is the mother, the father, or both.
We all know how well sociopaths can talk, lie, play the victim, and run a smear campaign. Probably the only way to really know who is at fault is to be a fly on the wall in their homes.
Regardless, it is the three children who are suffering.
Judge throws 3 kids in juvenile center for not being nice to their dad, on HuffingtonPost.com.
Exclusive interview: Dad whose kids were 'locked up for not having lunch with him,' on Observer.com.
'Jailed' kids were warned to cooperate with judge, on Freep.com.