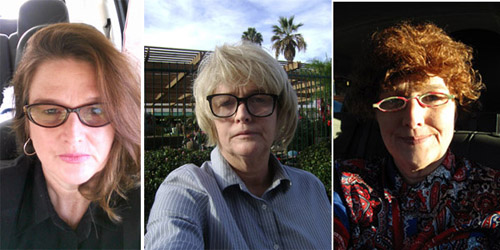 Twenty years ago, Katherine Underwood, of Myrtle Beach, South Carolina, started dating Budimir Drakulic, who claimed he was a professor at UCLA. Eight months later, he asked her for money and kept asking until he took everything she had.
Underwood sued and won a judgment. Because she couldn't afford a private investigator, she put on disguises and followed Drakulic herself.
Donna Andersen just wrote the story for MailOnline.com.
I'm not done wig you! The many disguises woman wore to spy on ex-lover who owes her $1.6 m after 20 years