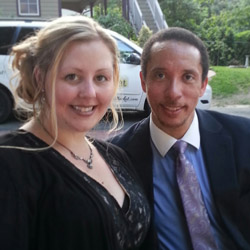 William Allen Jordan is one of the most dangerous psychopaths I've ever come across. I've spoken to at least four of his victims, and he takes mental manipulation and gaslighting to a level far beyond what most garden-variety psychopaths can accomplish.
Jordan convinced multiple women in the UK that he was a CIA agent. In fact, he was married to two women simultaneously, and had both of them believing that the other was nothing but an agent working under cover. Mary Turner Thomson wrote a book about her experience called, The Bigamist.
Dr. Liane Leedom studied William Jordan for her scientific paper, "Did He Ever Love Me?": A qualitative study of life with a psychopathic husband. Jordan scored 40 out of 40 on the Hare Psychopathy Checklist Revised (PCL-R). This is a rare feat, even among predators.
So it gave me great pleasure and satisfaction to write about how this seasoned con man was outwitted and busted by his most recent victim, Mischele Lewis, 36, a registered nurse and single mom from Florence Township, New Jersey. Today the story was published by MailOnline:
EXCLUSIVE: Moment heartbroken woman conned by globally infamous fraudster, bigamist and fake CIA agent turned the tables on him in a New Jersey parking lot police sting, on DailyMail.co.uk.
Read Lovefraud's original coverage here:
Will Allen Jordan, AKA Will Allen, convicted sex offender and bigamist, deported from the UK, returns to New Jersey