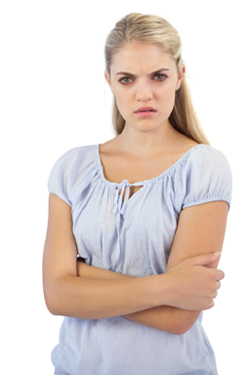 Do you know a woman or girl who you believe may have sociopathic traits? If you do, tell Lovefraud about her.
Most experts believe that there are more male sociopaths than female. In fact, experts estimate that there are three times as many disordered males as females.
Research about sociopaths is generally done with males. Not much is known about disordered women. So I'd like to gather data about female sociopaths for a new book that explains what they are really like.
I'm looking for input from Lovefraud readers who have been involved with female sociopaths in any of the following capacities:
Spouse or ex-spouse
Romantic partner
She is your mother
She is your stepmother
She is your daughter
She is your stepdaughter
She is your sister
Work colleague
Business associate
Other family member
Friend, neighbor or acquaintance
Other
I invite you to share your observations and experiences about one particular individual. If you've known more than one female sociopath, you are welcome to complete the survey multiple times.
The survey will probably take 15-30 minutes, depending on how much detail you provide there are some questions where you can say whatever you want. It is anonymous, unless you choose to provide me with your contact information so I can follow up on your story if necessary.
Collectively, Lovefraud readers have a lot of important information about disordered personalities, including women. By sharing what you know and have experienced, you'll be contributing to global understanding and perhaps healing.
Go to the Lovefraud Female Sociopath Survey.