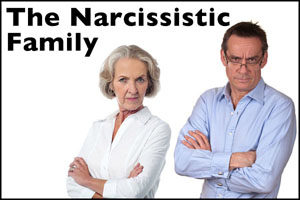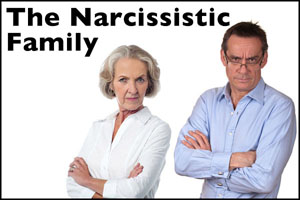 By Joanie Bentz, B.S., M.Ed., CCBP, BC
I'm a mental health practitioner, and while researching family therapy journals for research on cognitive behavioral therapy approaches, I came across a concept called the "Malicious Parent Syndrome." It described how some divorcing and already divorced parents actively work to turn their children against the other parent. It sounded very much like how sociopaths engage in parental alienation.
Characteristics of malicious parent syndrome
The concept of Malicious Parent Syndrome was developed between 1995 and 1999 by a psychologist named Ira Turkat, who specialized in family law disputes, false allegations and relationship poisoning. His 1999 article in the Journal of Family Violence, Divorce-Related Malicious Parent Syndrome, defined its criteria:
The disordered parent will enlist third parties through child services, the courts, and law enforcement to create a vicious smear campaign to falsely implicate the targeted parent for child abuse and neglect.
He or she will lie to school administrators and staff so that the targeted parent will have limited involvement with the child in school activities and make false claims to those in authority. They are usually exceptional at recordkeeping and documentation to gain more ammunition against targeted parent.
The malicious parent (MP) will lie to their own children daily about the targeted parent in a way that seems believable to their young ears, while creating fear and dread in anticipation of spending custody time with that parent. This can cause psychological damage in the children.
The MP has not been formally diagnosed with any other mental illness, which makes the behavior increasingly malignant in nature.
The malicious parent clearly intends to harm the targeted parent, but sadly, in the process, the children are harmed even more so through exploitation by the MP as objects. The MP sees the children only to serve one purpose only, to fulfill his or her wishes and align themselves with whatever narrative suits the MP at that moment. And with Malicious Parent Syndrome, spiteful acts and defamation of the other parent is the highlighted agenda.
Parental alienation
Malicious Parent Syndrome is not a recognized psychological disorder. The result of this behavior on the child is described as Parental Alienation Syndrome. This is defined as "a mental condition in which a child, usually one whose parents are engaged in a high-conflict divorce, aligns himself or herself strongly with one parent and rejects a relationship with the other parent, without legitimate justification." Parental alienation isn't recognized as a psychological disorder either — much to the frustration of families who are living it.
Read more: Sociopaths and parental alienation
Some of the behaviors associated with Malicious Parent Syndrome and parental alienation may be illegal, depending on the country and state. An article on FindLaw.com explains that interfering with court-ordered visitation rights, for example, could result in fines or court-ordered counseling. But these violations usually end up in lengthy civil proceedings, not criminal court.
Both men and women can have malicious parent syndrome
Originally, Turkat identified the phenomenon in women, but then realized that disordered men behave in the same manner. Turkat sought to identify and describe a condition where one parent acts purposefully and vengefully towards the other during or following divorce. He noted that the disordered parent would often go to extreme lengths and harm their children, just so blame could be placed on the non-disordered parent. The result is constant and never-ending litigation. (Please see my previous article on Lovefraud, The Sociopathic Behavior of Munchausen by Proxy.)
Malicious Parent Syndrome and Cluster B disorders
It appears that this behavior is highly indicative of the Cluster B disorders listed in the DSM-5 (Diagnostic and Statistical Manual of the American Psychiatric Association):
antisocial personality disorder — disregard for rules, laws, and personal rights of others
borderline personality disorder — black and white thinking, unstable sense of self
histrionic personality disorder — excessive attention seeking and emotionality
narcissistic personality disorder — strong sense of entitlement, delusions of grandeur and greatness
All Cluster B disorders are highly manipulative, self-serving, and erratic — and all four tend to overlap.
Could Malicious Parent Syndrome be an addiction?
Sociopaths are on a spectrum, with the most severe being psychopaths. There is a link between sociopaths and addiction. Addicted individuals tend to engage in behaviors that substitute harmful behaviors for love. Addicts need their supply and seek that above all things, even love.
Sociopaths lack empathy, and therefore cannot love. So, I think this could explain that the MP is on quest to fill a deep hole of emptiness that can never be filled, since the MP does not have the ability to love and cannot make love a priority. The MP seeks to punish the alienated parent (this is the reward) until all supply is exhausted (money, material goods, 100% custody), harming their own children psychologically and emotionally in the process.
Although Turkat did not link sociopathic behavior to MPS and there are no studies to make a definitive connection, the fact that sociopaths and MP's do not allow love to be the driving force in their life seems to make it highly likely that Malicious Parent Syndrome is sociopathic in nature.
Learn more: Battling Parental Alienation — What to do when your ex convinces your children to hate you